Day Habilitation Services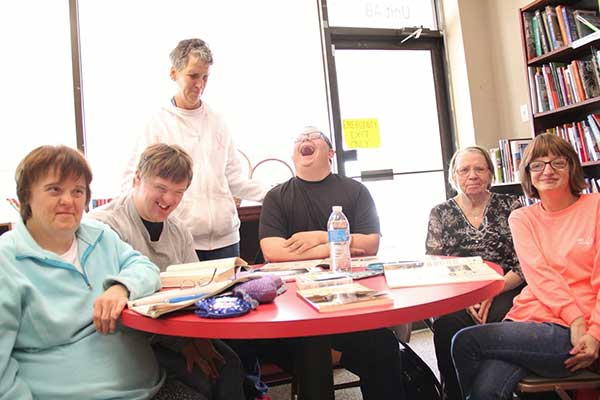 Our Day Habilitation Program (formerly known as "day programs") works with individuals who have an intellectual and/or developmental disability to assist them in achieving their life goals.

Our community-based day program staff teaches participants valuable life skills through instruction and real world experiences so they can better participate in their community. To qualify, participants must be an adult (21+) with an intellectual and/or developmental disability.

Instruction includes:
Meal preparation
Money management
Health & fitness
Personal hygiene
Decision-making
Relationship building
Developing personal interests
Computer and other devices/technology

Services are often provided in the community to apply what they have learned in our program through real-life experiences.

Examples of community activities:
Shopping
Restaurants
Sports/Fitness events and activities
Library
Book clubs
Health fairs
Museums
Cultural events
Theater and community concerts
Community festivals
Holiday celebrations
Parks
Walking
Picnics
Community gardens
Available in the following counties:


Mercer
Northfield
Sayerville
Oakhurst
Lacey

To learn more about our Day Habilitation Program call 855.215.4541.
Last updated: March 29, 2022