What We Do
Easterseals serves 1.5 million children and adults with disabilities and their families, offering a wide range of services at 71 affiliates nationwide. We change the way the world defines and views disability by making profound, positive differences in people's lives every day, helping our clients build the skills and access the resources they need to live, learn, work and play.
Support Through Life's Transitions
Children
Providing children and teens the support necessary to participate fully in life and for their families to help them thrive.
Young Adults
Providing programs and resources to help young adults as they transition from school to work, and from family care to independent living.
Adults
Providing high-quality home- and community-based programs to meet the needs of adults with disabilities while promoting independenve and meaningful life experiences.
Older Adults
Programs that help manage daily living for older adults with acute or chronic conditions that help them remain engaged in their communities and in healthy living.
Caregivers
Supporting caregivers through respite, resources and education.


In the spotlight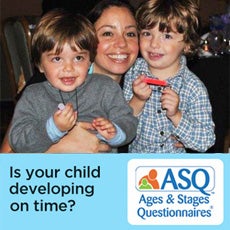 Children develop skills, or "milestones," at their own pace. How is your child or grandchild doing? You only need 10-20 minutes to check with the Ages & Stages Questionnaires® online screening. Your results will help you see if your child's developmental progress is on time and alert you to any concerns that you can talk over with your health care provider.