Easterseals Colorado is deeply grateful to our partners, listed below, for their generous contributions of time, goods and funds – all of which allows us to serve people with disabilities, older adults and caregivers every day. Together, we address complex issues and successfully leverage our resources to provide essential programming and services. With support from our partners, we can continue to fund existing programs, and create new services in response to emerging needs – all with attention to both the quantity and quality of the assistance we provide.
Thank you to our Partners
Colorado Parent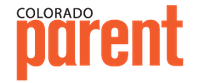 "Colorado's Go-to Parenting Guide"
Colorado Parent offers free email newsletters including Colorado Special Parent: For Families Living with Special Needs. Sign up by clicking this link. You can also find digital copies of their monthly magazines on their website. The April issue of Colorado Parent magazine is a Special Needs feature. Find the April 2021 Special Parent issue by clicking here.
Johnson Storage & Moving Company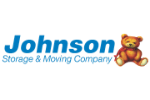 Johnson Storage & Moving Company has announced their annual promotion to support Easterseals Colorado (ESC) with a brand new commercial. Mention this ad when using Johnson Storage & Moving services and they will donate 10% of net proceeds to ESC. We are deeply grateful to Johnson Storage & Moving for their continued support. To watch the commercial, click here.
The Giving Back Group - RE/MAX Alliance

Ricky Avery, a REALTOR® and Founder of The Giving Back Group-RE/MAX Alliance, wishes to inspire others to give back by taking the first step. Buy or sell a home with The Giving Back Group and they'll donate 20% of their commission to help people with disabilities, older adults and caregivers through our services. The tax deductible donation from the sale or purchase of your home will be made on your behalf through The Giving Back Group. Be sure and mention you heard about them from Easterseals Colorado!


Mobility of Denver


Mobility of Denver will donate $250 to Easterseals Colorado if you purchase a new VMI wheelchair accessible vehicle from them. Be sure and mention you heard about them from Easterseals Colorado! Check out Mobility of Denver's services:
Sales: New, Used, and Used/New Conversion Vehicles - contact@mobilityofdenver.com
Services of conversion equipment (VMI, AMS, REVability Warranty work) - service@mobilityofdenver.com
Installation of adaptive equipment: Transfer-seats, Valet Seats, Hand Controls, EZ-Lock/Q-Lock Systems, etc. Vehicle specific
Rentals: Accessible Vehicle (Rear Entry, Side Entry, Full Size)
Super Penguin

Local author Aaron LaPedis created this special children's book series, A Boy Named Penguin, dedicated to his son Logan and raising awareness and acceptance of Autism Spectrum Disorder (ASD). Aaron has been a longtime supporter of Easterseals Colorado. Learn more about Aaron, Logan, and their book series on the A Boy Named Penguin website, where you can also support this amazing family by buying or pre-ordering the books online.
For more information on how to become a corporate partner please contact Ross Howell at rhowell@eastersealscolorado.org.
---

National Partners
CENTURY 21 Real Estate


The CENTURY 21® System collaborates with Easterseals throughout the U.S. and Canada to help local families access critical Easterseals services in their communities. The CENTURY 21® Brand's commitment to help people with disabilities live the life of their choosing and achieve personal goals is evident in the significant contributions they've generated since 1979.

Easterseals' local affiliate, Easterseals Colorado, shares this commitment through programs and supports for people living with disabilities that enhance quality of life and create opportunities for greater independence at home, at work and at play.

Click here to learn more about becoming a CENTURY 21® Brand Ambassador.
Comcast NBCUniversal

Comcast brings together the best in media and technology. Support of Easterseals by the Comcast Foundation has helped advance assistive technology solutions for tens of thousands of people with disabilities so they can live, learn, work and play in their communities. The partnership is enhanced through millions of dollars in airtime which Comcast NBCUniversal stations provide to Easterseals and its affiliates each year.
Epsilon Sigma Alpha

ESA is Good Friends, Good Works, and Good Times. They create activities and support causes that surround themselves with welcoming, positive people who enjoy making a difference and having fun together. ESA has been a supporter of Easterseals since 1982. To learn more about how you can get involved with ESA and support Easterseals Colorado, visit their website at https://epsilonsigmaalpha.org.
MassMutual

Easterseals and MassMutual have partnered for more than 15 years. During this time, MassMutual has worked to successfully position the SpecialCare™ Program as the leading financial planning solution for families living with autism and other disabilities among new and traditional media, consumers, nonprofit organizations and other stakeholders.
Founded in 1851, MassMutual is a leading mutual life insurance company that runs for the benefit of its members and participating policyholders. The company has a long history of financial strength and strong performance, and although dividends are not guaranteed, MassMutual has paid dividends to eligible participating policyholders every year since the 1860s. With whole life insurance as its foundation, MassMutual provides products to help meet the financial needs of clients, such as life insurance, disability income insurance, long term care insurance, retirement/401(k) plan services and annuities. In addition, the company's strong and growing network of financial professionals help clients make good financial decisions for the long-term. For more information, visit https://www.massmutual.com/lp/specialcare.