Chance to Dance
Mission
The mission of Chance to Dance is to make sure the students appreciate the art of movement through rhythmic ability and to use various music as well as imaginative play. We strive for our students to enjoy the class and develop a love for dance. These dance classes provide the opportunity for kids with disabilities a CHANCE to DANCE.
Classes are offered completely FREE to families. We provide the costumes, shoes, props, supplies, and music. In keeping with the tradition of dance studios, we have two recitals a year (winter and spring).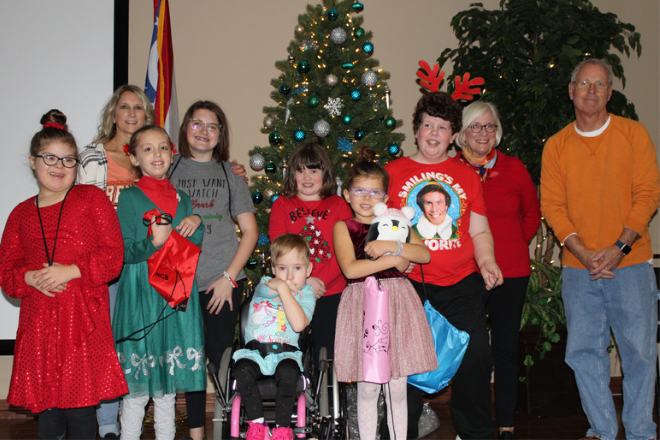 Ability
Scarves, shaker eggs, noodle bits, rhythm sticks, balls, and bean bags are just a few of the props that are used to help with coordination, movement, and strength. With fun and upbeat teaching technique, Chance to Dance provides students with the ability to dance.
Meet Julie
Julie Chafin is our Chance to Dance Program Director. She has taught dance for 15 years and has her dance and gym certification. She has always had a love for those with disabilities. She wants to help others and surround herself with some really special kids and families.
UPDATE:
2023 Class Schedule:
All classes are 6:30 to 7:15 pm on Mondays

Monday, May 8th
Monday, May 22nd
***STAY TUNED FOR MORE DATES***
Details
Participants must register - Click link to register

Parents/Caregivers must stay with their child and are encouraged to participate with their child if needed.
Class starts promptly at 6:30 p.m.
Class ends promptly at 7:15 p.m.
If you have questions, please contact Jchafin@easterseals-cseohio.org, or call 614.228.5523
Check out our event page on Facebook for information such as dates and times