Introduction
"Your life and mine shall be valued not by what we take... but by what we give." Those words, spoken by Easterseals' founder Edgar Allen over 90 years ago, began a movement. Today, we're thankful to you for being a part of that movement. With over 50 million Americans living with disabilities, our work is far from complete. We encourage you to help us call attention to the experience of people with disabilities, and to raise awareness of and advocate for the services they need to live, learn, work and play in their communities.
Romancing the Grape - A FUNdraising Night Out!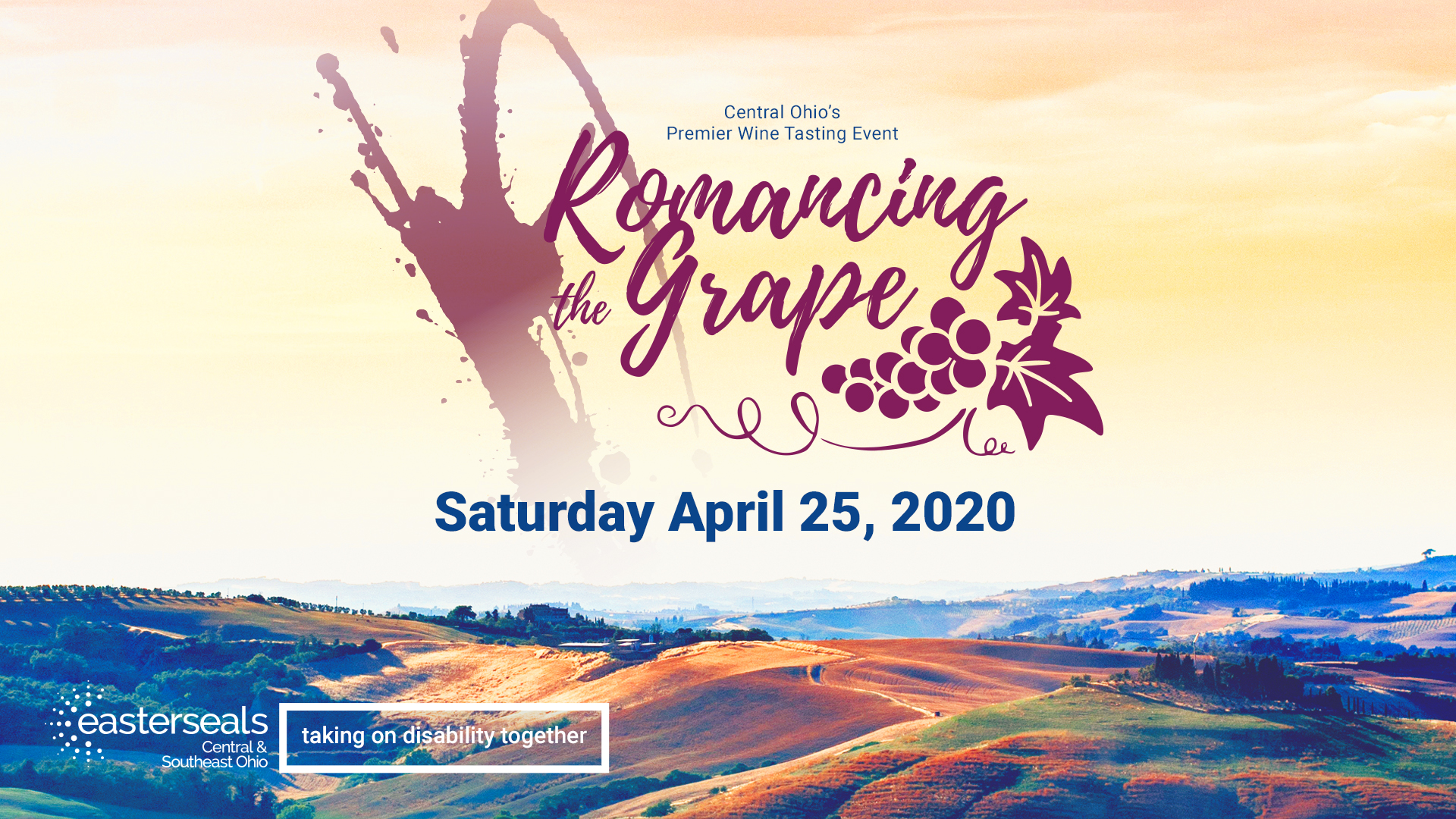 Celebrate with us!
Join us April 25, 2020 at the exclusive Huntington Club of Ohio Stadium for Easterseals' largest fundraiser, Romancing the Grape. Guests will enjoy over 100 varieties of fine wines, cheeses and hors d'oeuvres from Columbus' finest restaurants. In addition, the event will feature locally crafted beer by North High Brewing. The event also features an impressive silent auction and live entertainment.
Sponsorships packages are available.
Please consider partnering with Easterseals at this extraordinary event as a sponsor. Your support plays a vital role in helping individuals with disabilities live, learn, work and play in their communities.
V