Making a Difference Through a Financial Gift
In 2021, we served over 17,000 clients across the 28 counties that we cover. To continue serving these families, and yours, we need your support. While program fees supplement the cost of administering our programs, they do not cover the full cost of the programs your family depends on. For every person we serve, we have to raise nearly $600 in order to provide services to that individual. With a growing need for the services we provide, your support is more important than ever.

Click on Nora's picture below to hear her story!



Help those with disabilities reach for the stars: DONATE NOW

At Easteseals anything is possible. Our programs help those we assist to take their first steps, say their first words, and reach for the stars every day and live their very best lives. Hear more from the families we serve.

Make an Impact: As a supporter of Easterseals Central and Southeast Ohio, you have a major impact on the lives of those we serve.
You may not realize it, but as an Easterseals supporter, you've been with our families every step of the way- every challenge they've faced, every obstacle they've overcome. Because of you, individuals have gained the confidence and independence needed to live an active lifestyle. With your support, we can continue to impace the lives of those we serve. We invite you to be a part of their future by supporting them today.
AmazonSmile: Turn your shopping into a force for good! Shop at smile.amazon.com/ch/31-4379471, Amazon will donate to Easterseals Central and Southeast Ohio! Happy shopping!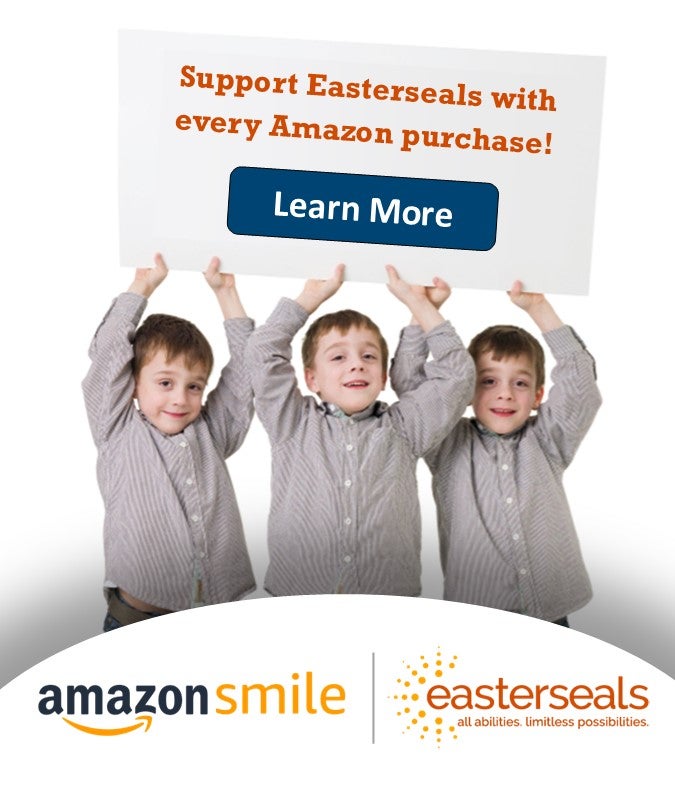 Kroger Community Rewards: Help Easterseals Central & Southeast Ohio every time you shop at Kroger! Supporting us is simple, just enter your Kroger Rewards info at check out! To link your Kroger Rewards Account, log on, or create your account at www.Kroger.com, go to My Account, then Community Rewards and Enter IT726 or enter "EASTER SEALS". It's simple!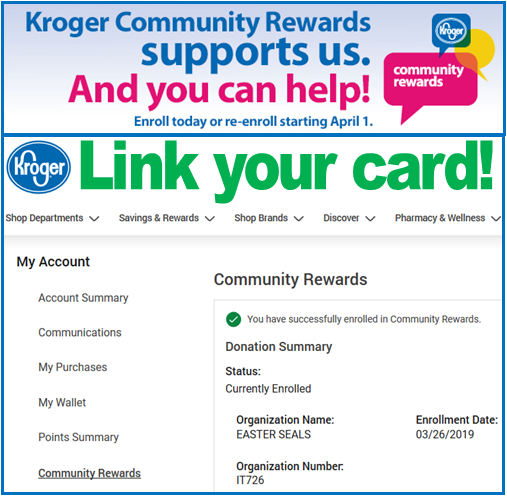 Tributes and Memorials: Honor someone special while ensuring the continuance of vital programs and services addressing the needs of many people in our communities.

Matching Gifts: Many companies offer matching gift programs to encourage employees to contribute to charitable organizations - sometimes matching 100, 200, even 300 percent of your contribution!
Planned Giving: Planned giving involves integrating a donor's charitable gift into his or her overall financial, tax, and estate planning objectives so as to maximize benefits to both the donor and Easterseals Central & Southeast Ohio. Contact Easterseals for more information.