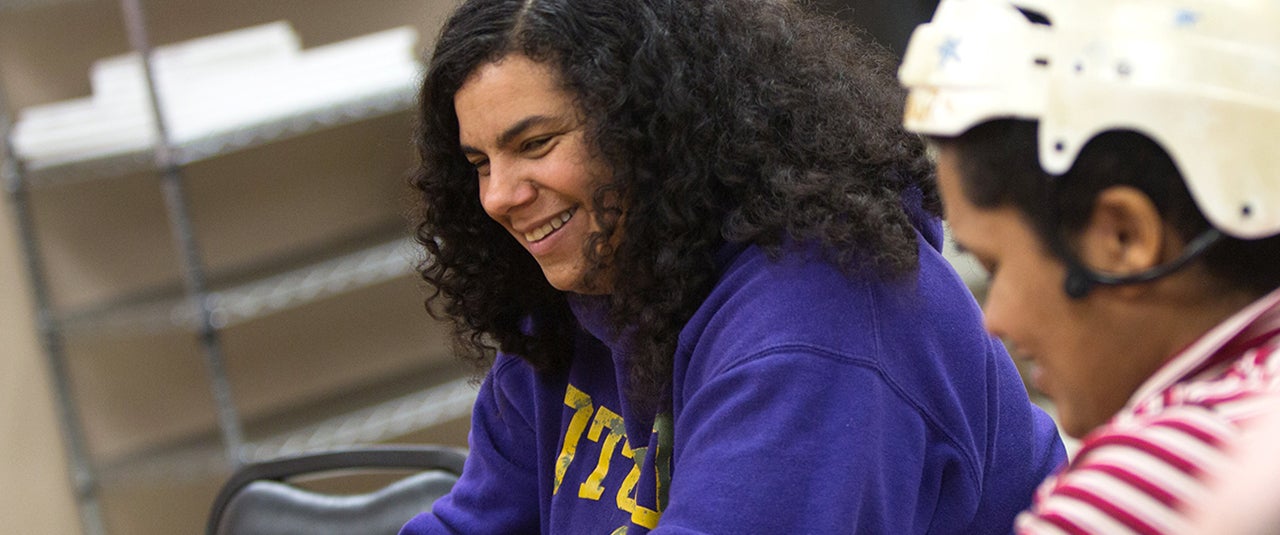 Easterseals In-home Services
Easterseals is changing the way the world defines and views disabilities by making profound, positive difference in people's lives every day. Everyone has different care needs and our in-home services enable children and adults of all ages with disabilities or special needs to live in their homes for as long as possible. our in-home services support people's daily independence and help them reach their full potential--regardless of challenges, needs or disabilities.
Working with our clients' interests in mind, Easterseals strives to create a safe, secure environment of respect that results in high quality care. With Easterseals, families have the ability to select their personal care assistants. Applicants are matched to clients and families via an extensive interview and screening process.
In-home personal care
Transfers and lifts
Preparation of meals and feeding
Assistance with therapy treatment plans
Housekeeping
Personalized outcomes
Behavior support
Delegated nursing
Social and recreational opportunities
Transportation
Our well established, yet flexible approach helps to minimize the stress often associated with finding and maintaining personal assistance supports. Working in partnership with our clients, we strive to create an atmosphere of mutual respect and appreciation that results in effective, high quality care.
For more information, please contact us via email.
Program Highlights
Easterseals In-Home Service program was founded in June of 1993.
Funding is provided through a variety of sources including the Individual Options Waiver, supported living, Children's Services, county collaborations, school systems and private pay.
Easterseals In-Home Services currently serves nearly 80 families with more than 150 employees.
Services are available to a wide range of clients, including those who have disabilities such as autism, cerebral palsy, Down syndrome, traumatic brain injury, and other injuries or congenital conditions.
Management personnel is available 24 hours via pagers.
Training sessions on specialized topics are provided for family members and employees.
Newsletters are provided for families and employees.
Employee Selection and Training
Employees are obtained in three ways: family referrals, employee referrals, and local advertising and recruiting efforts.
Applicants are matched to clients/families via an extensive interview and screening process. Clients and families always make the final employee approval.
Employees and families receive training on CPR, first aid, universal precautions, health and safety, mobility and transferring. Additional training in delegated nursing, behavior support and skill development is arranged as needed.
An individual support program is developed by the client and their family, Easterseals, and the funding agency to ensure personalized, quality care.
Applicants must pass a background check through the bureau of criminal identification (BCI) and/or the Federal Bureau of Investigation (FBI) and State of Ohio Abuser Registry.
Services are available in these counties:
Southern Ohio: Athens, Fayette, Gallia, Jackson, Lawrence, Meigs, Morgan, Pickaway, Pike, Ross, Scioto, Vinton, and Washington
Download our In-Home Services flyer here.