Easterseals Dixon Center for Military & Veterans Services
We believe our veterans and military families can succeed where they live. Our mission is to ensure that's possible in every community. We work to break down barriers, drive a new conversation about the potential of our veterans, engage organizations and communities, and connect veterans and military families with what they need for meaningful employment, education and overall wellness. Our national credibility and community-based reach – through 73 affiliates and 550 service sites – provide an unmatched, accessible resource and support for veterans and military families.

Easterseals and Freddie Mac Offer Financial Guidance
Get smart about your credit and work towards your homeownership goal. Get financial advice here.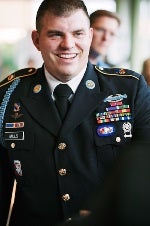 Thanks to all who attended our 1-day conference on hiring veterans!
Here are the top takeaways from the event to help you hire the best and brightest!
Watch Travis Mills explain how you can hire veterans with Easterseals help right now.
Veteran and Dancing with the Stars winner JR Martinez and veteran and author Travis Mills play word association with Easterseals, our veteran edition!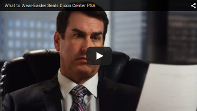 Our 2015 veteran- and celebrity-studded Public Service Announcement (PSA) about hiring veterans is live! Plus, catch up on the whole PSA "trilogy" here as well as behind-the-scenes exclusives.
National Solutions through Partnerships
Collectively, we have worked with more than 560 communities, 20,000 organizations and thousands of passionate individuals to connect veterans and military families with on-the-ground individuals, organizations, solutions, and tools they need to live productive, successful lives.


Grassroots Solutions through Easterseals Affiliates

The needs of veterans and military families are evolving, not disappearing. That's why Easterseals affiliates specialize in identifying the needs of veterans and military families, particularly with employment, job training and support like family respite opportunities. We work to make solutions easily accessible in communities.
Learn More about Easterseals Dixon Center
Discover how we've been successful so far in our mission.
Read about our work that's been in the news.
See the 2015 study on female veterans.
Programs & Initiatives
Employment Programs and Job Training
Our employment programs provide the necessary tools to achieve and maintain meaningful employment and steady income. We offer skills training, job search assistance and employment preparation and guidance.
For example, Easterseals has partnered with Direct Employers Association, which has a membership of about 800 employers who want to hire veterans and people with disabilities. Through this partnership, Easterseals is offering a job search portal at easterseals.jobs, which features job postings from these employers.

Military and Veterans Caregiver Training Services
Through a contract with the Department of Veterans Affairs, Easterseals affiliates and our collaborative partners provide a Program of Comprehensive Support to eligible veteran caregivers. More than 25,000 people who care for a veteran at home have learned important skills: Caregiver self-care, home safety, caregiver skills, veteran personal care, and managing difficult behaviors.
Accessing support resources
Easterseals in partnership with the Elizabeth Dole Foundation offers free caregiving webinars in which experts in the field support and educate caregivers of military service members and veterans. The webinar videos are available to the public on easterseals.com/carewebinar.
Respite Services
Camp Yellow Ribbon is a week-long summer camp for children with family members in the military or veterans.

Community OneSource

Full-time staffers manage a dedicated toll-free number and email where veterans and military families can request benefits information; assistance with basic financial, health/well-being and education services; and resources for everything from legal aid to housing to caregiving. Our staff connects these individuals to public and private organizations most suited to their needs and follow-ups to ensure that viable options have been found. Call 866-423-4981 or email us at veterans@easterseals.com.

Veteran Community Services & Support
Veterans come home to their families and communities, so serving them must be a community undertaking. That's why, across the country, Easterseals affiliates are delivering services that veterans and military families need to live productive, successful lives.

Health and Wellness Programs
We aim to reach as many veterans and military families as possible to provide health resources and programs, including adult day and medical rehabilitation services.
Advocacy & Education
Veterans and military families deserve services delivered in an appropriate, timely, and accessible manner. Our Washington, DC-based government relations team works to influence federal and state legislation affecting veterans and military families and actively engages with Congressional staff in pursuit of these goals.
Resources and Related Links
Read about important information, resources and issues affecting veterans.
Contact Us

Visit Easterseals Dixon Center's website to learn more about resources and supports for veterans and their families.
Find an Easterseals in your area to connect with our local resources for veterans and their families.