Easter Seals Dixon Center for Military & Veterans Services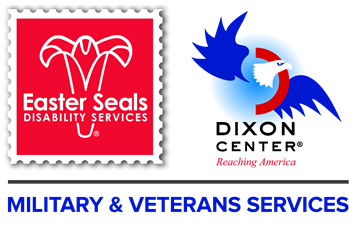 We believe our veterans and military families can thrive where they live—and our mission is to ensure that's possible in every community.

Communities play a key role in the reintegration of veterans and military families, so we are working at a grassroots level to build local partnerships, share innovative approaches and connect those who had served with like-minded organizations working together for the greater good at the local level.
The needs of veterans and military families are evolving, not disappearing. We have worked with more than 560 communities, more than 20,000 organizations and thousands of like-minded individuals with the goal of improving success in education, meaningful employment and access to healthcare for those who have served. We understand the grassroots solutions that are working—and those that are not.
We support the development of local systems that identify veterans and military families, focus on their needs and make solutions easily accessible. And through 73 Easter Seals community affiliates, we deliver direct services and collaborate with local service providers to identify gaps in service and then work within the community to close those gaps.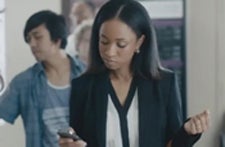 Veteran PSA Videos
We believe returning veterans make valuable, long-lasting contributions to the workforce and society as a whole. We've launched a series of humorous Public Service Announcements to bring awareness to unique skills of veterans that make them such great hires. Plus, we've got a very special PSA in the works with a famous friend of Easter Seals.

Military and Veteran Caregivers
As was highlighted in the RAND "Hidden Heroes: America's Military Caregivers" study (LINK http://www.rand.org/health/projects/military-caregivers.html) it is projected that there are 5.5 million family members and friends caring for our nation's service members and veterans in need of support. Military Caregivers often have fewer supports and experience higher levels of burden, stress, and physical strain. Easter Seals offers help, hope and answers, whether you're the son of a Korean War veteran now experiencing memory loss or the spouse of an Operation Enduring Freedom (OEF)/Operation Iraqi Freedom (OIF) veteran experiencing Post-Traumatic Stress (PTS).

Services for Military and Veterans Communities
In communities nationwide, Easter Seals Dixon Center and Easter Seals affiliates are being asked to help meet the needs of America's veterans and military families. We support their efforts to reach their personal and family goals – goals that will enable them to thrive where they live and become full participants within their own communities.

Community OneSource

Community OneSource serves as a personalized clearinghouse for veterans and military families. The dedicated staff who oversee this toll-free number and email inquiry system provide information, system and resource navigation and personalized follow-up with an end goal of assisting veterans and military families to thrive where they live by better facilitating their reintegration back into home communities.
Advocacy & Education
Easter Seals Dixon Center believes that veterans and military families deserve services delivered in an appropriate, timely, and accessible manner. The Easter Seals government relations team is working in concert with Easter Seals Dixon Center to influence federal and state legislation affecting veterans and military families and actively engages with Congressional staff in pursuit of these goals.
Resources and Related Links
Read about important information, resources and issues affecting veterans.
Contact
Visit Easter Seals Dixon Center's website to learn more about resources and supports for veterans and their families.
Find an Easter Seals in your area to connect with our local resources for veterans and their families.