Brain Health Center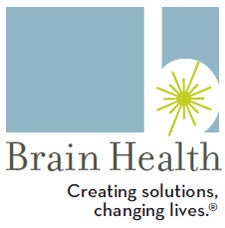 Improve your memory and accuracy
Enhance your problem-solving skills
Increase your attention span
Speed up your thinking
Take the FREE Easter Seals Train Your Brain Challenge with Posit Science's BrainHQ online exercises.

Easter Seals Brain Health Center is creating solutions and expanding awareness of how emerging technologies can enhance the lives of people living with brain health conditions. Our work also focuses on providing resources to communities and families concerned about concussion. Resources include education, baseline assessments, and treatment planning. As a national network of services providers, Easter Seals is working with a growing roster of partners and their brain health products—including those for concussions—to provide information, new assessments and tools and to connect resources to positively impact lives.
We are proud to introduce our partners:
Easter Seals and Brain Health
Easter Seals has been helping people improve their brain function for nearly 100 years. When people need to learn new skills -- or re-learn old ones -- due to a developmental disability, injury or illness that affects the brain, positive outcomes have been achieved through practice and repetition. The brain then builds new connections or pathways for the nerves that tell a body how to perform a task, such as walking or talking. Easter Seals Brain Health Center will help families, service providers and organizations ensure that people living with brain health-associated conditions can live independently in their communities and improve or maintain their skills.
What is Brain Health?
New research in how our brains work shows that we can improve our memory, speed up how we process information, and achieve many other gains by training our brains. The online exercises from Posit Science's BrainHQ are provided in Easter Seals Train Your Brain Challenge and give a useful and fun way to train our brains.
Our Brain Health Programs
Learn how Easter Seals' brain health associated programs can help develop thinking, problem-solving, decision-making and other skills -- throughout the lifespan.