Easterseals National Leadership Team
Angela F. Williams
President and CEO
Angela F. Williams is Easterseals' President and Chief Executive Officer. In this role, Williams leads the national organization in its 100th anniversary as the country's leading nonprofit provider of services for people with disabilities, including veterans, and their families.
Williams has 30 years of leadership experience in the nonprofit and corporate sectors, most recently serving as Executive Vice President, General Counsel and Chief Administration Officer at YMCA of the USA (Y-USA), the national resource office for the Y, where she was instrumental in shaping strategy and developing resources to help 2,700 YMCAs across the country enhance outcomes for youth and families in 10,000 communities.
Connect with Angela: LinkedIn | Twitter

John Osterlund
Senior Vice President, Development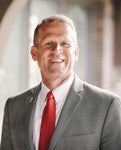 John Osterlund is Senior Vice President of Development for Easterseals. In this role, John advances best practices in comprehensive development through fundraising at the organization's National Office as well as through collaboration with Easterseals affiliates nationwide.
With nearly 30 years of nonprofit development experience, John was most recently Vice President of Development and College Relations at Monmouth (IL) College, was Chief Development Officer for the Archdiocese of Chicago, and served in a number of leadership positions including Chief Development Officer during his 25 years with the Rotary Foundation of Rotary International. His expertise as a senior development professional at the local, national and international levels promises to advance a culture of philanthropy at Easterseals. John has a master's degree in history from Florida State University and did graduate work in political science and social welfare at the University of Stockholm.
Sharon Watson
Vice President, Brand Marketing, Communications and Corporate Relations Department
Sharon Watson leads Easterseals' Brand Marketing, Communications and Corporate Relations Department. In this capacity, Sharon works with the organization's staff, affiliate and volunteer leadership to develop strategy to amplify awareness of Easterseals' brand and its societal relevance in the world as the indispensable resource for people with disabilities and those who care for them. Additionally, she and her team are charged with leveraging new and traditional communications and media channels to position Easterseals as a leader in the disability space to assure continued support from donors including valued corporate partners committed to the organization's mission.

During her tenure with Easterseals, Sharon has helped generate tens of millions of dollars to support its mission as the national relationship manager for valued National Corporate Partners including A. C. Moore, Bayer Consumer Healthcare, Comcast NBCUniversal, the Comcast NBCUniversal Foundation, CVS Health, the CVS Health Foundation, MassMutual Financial Group and others.

Prior to joining Easterseals, Sharon enjoyed more than a dozen years in sales, marketing and public relations for global corporations including ITT Sheraton Hotels and Scandinavian Airlines.