Careers at Easter Seals
Interested in Working for Easter Seals?
Current job opportunities, locally and nationally, are listed by category: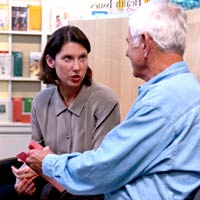 All current job opportunities may not be available online; contact Easter Seals in your area for more information. If you don't find a position of interest, please visit again -- listings are updated often.
Easter Seals also provides job training and employment services for people with disabilities.
Connect with other employers seeking candidates with disabilities
Easter Seals has partnered with GettingHired.com, an online resource that connects people with disabilities to employers in search of qualified jobseekers with disabilities. Visit GettingHired.com to open your door to opportunity!