Adult Day Services
Easter Seals West Kentucky Adult Services

Caring for a family member? You're not alone. According to the National Family Caregivers Association, more than one quarter of the adult population has provided care to a family member or friend during the past year.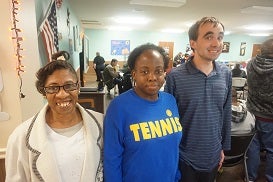 Easter Seals Adult Day Health Care or Training Services offer programs and resources to help you provide the best possible care for your spouse, parent, adult child or another loved one who needs assistance with daily living. We also offer Adult Foster Care, Community Living Supports, Personal assistance, Behavior Supports, and Respite. All of these services is designed to care for adults with disabilities.
Services provided by our loving and caring staff include:
Multiple nurses on staff in the Adult Day Health Care program
Transportation to and from appointments (if qualifications are met)
Fun and enjoyable daily activities
Art classes with guest art instructors
Physical therapy (if qualifications are met)
Social activities
Healthy breakfast, lunch and snacks at no cost or low cost
Sensory room
Assistance or supervision with personal care
Medical monitoring and assistance with medication
Field trips and outings
Daily exercise
Games
Arts and crafts
Music therapy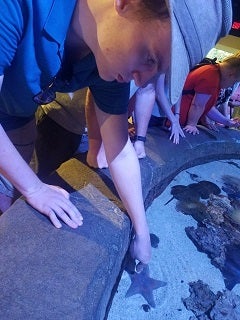 Adults and seniors with disabilities who qualify for our programs benefit by having opportunities for socialization, loving care and support that helps maintain their health and well-being, and an affordable alternative to costly in-home or residential care. Caregivers benefit by having a break from daily care-giving, physical and emotional support in caring for a loved one and convenience and flexibility to help meet a care giver's needs.
Easter Seals Adult Day Health Care Services is located at 2229 Mildred Street, Paducah. Call 270.443.1200 for additional information or contact us.