Driver Assessment Program/Adaptive Driver Training


158 State Street, Meriden, CT 06450
WHAT IS THE DRIVER ASSESSMENT PROGRAM?
The driver assessment program provides a clinical and a behind the wheel assessment of the skills required for driving. The program can help to determine if someone should continue to drive, if adaptive equipment is needed to continue to drive or if someone is ready to learn how to drive. Results of the driver assessment are not reported to the DMV should you pass or fail the assessment. Results are shared ONLY with your referring physician. At times, recommendations may be made to return for a re-assessment if deficits are identified. Our Certified Driver Rehabilitation Specialist can provide the appropriate recommendatons for treatment or services needed.
WHAT IS A DRIVER ASSESSMENT?
The initial assessment evaluates the visual, physical and cognitive skills as it relates to driving. If the appropriate skills are demonstrated to operate a motor vehicle, then it will be necessary to return for a behind the wheel assessment. The behind the wheel assessment evaluates the ability to safely operate a vehicle on the road, utilizing adaptive equipment as needed to determine if operating a motor vehicle is safe. Our Certified Driver Rehabilitation Specialist will explain any adaptive equipment recommendations that will be used during the assessment.
WHY WOULD YOU NEED A DRIVER ASSESSMENT?
Your doctor suggested that you need a driving assessment

You have been involved in a motor vehicle accident or have experienced near misses

You have a medical condition that could affect your ability to drive

You are unsure if you have the skills required to drive

You have lost the use of a limb and/or have impaired sensation of a limb
WHAT ARE SOME COMMON DIAGNOSIS WHICH REQUIRE A DRIVER ASSESSMENT?
Dementia, Alzheimer's, Brain Injury, Stroke, Vision Loss, Low Vision, Seizures, Learning Disabilities, Autism, Spinal Cord Injury, Amputation, MS, Muscular Dystrophy, Cerebral Palsy, Peripheral Neuropathy
WHAT IS ADAPTIVE DRIVING?
Adaptive Driving is the use of adaptive devices to operate the gas, brake, and steering of a vehicle. Adaptive devices include hand controls, steering devices, and a left foot accelerator.
WHAT IS ADAPTIVE DRIVER TRAINING?
Once a client has completed the two-part driver assessment and it has been determined that adaptive equipment is needed to drive, the client will require adaptive driver training. Adaptive driver training will teach proficiency in the use of this equipment so that the client will be able to obtain the license restrictions required to drive with adaptive equipment. Once proficient, an on-road test using the adaptive equipment will be conducted at the DMV.
WHO PROVIDES THESE SERVICES?
The client will be assessed by a Certified Driver Rehabilitation Specialist who is also a Licensed and Registered Occupational Therapist. The adaptive driver training will be provided by a Certified Driving Instructor.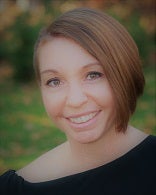 Raechaell Corbett is an Occupational Therapist with 15 years experience who has been with Easterseals since 2018. She recently received her Certification as a Driver Rehabilitation Specialist from the Association for Driver Rehabilitation Specialists. The CDRS certificate is the accepted benchmark for quality in driver rehab services. This certification is granted to those who successfully pass a rigorous examination that is designed to test a well defined body of knowledge representative of professional practice. Raechaell will use this certification to continue to provide comprehensive driver assessments at our Medical Rehab Facility in Meriden.
A prescription or referral from a physician is required for these services
Click here to access the Driver Assessment Referral form
Contact Us
For more information or to make an appointment please send an email to driver@eswct.com or call 203.630.2208/fax 203.634.0341
With issues or concerns, please contact: Raechaell Corbett, MS OTR/L, CDRS, Certified Driver Rehabilitation Specialist/Low Vision Specialist