Early Intervention
Easterseals Tennessee contracts with the State of Tennessee as an Early Intervention Resource Agency to provide early intervention services to children from birth to three years old who have an identified developmental delay.
Early interventionists provide developmental therapy in the child's natural environment such as in the home or childcare center. The goal of visits is to equip families and childcare providers with the skills they need to help their child with a developmental delay acquire skills for playing, communicating, and learning. Our early interventionists have education-related degrees from an accredited college or university.
Please be sure to visit Tennessee Early Intervention Program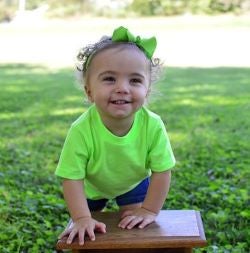 If you have concerns about your child and would like to complete an online referral, please click here.