Events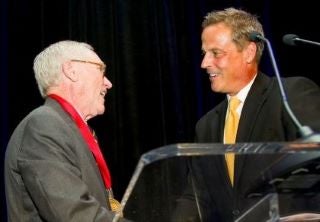 Congratulations to our 2019 Nashvillian of the Year, Ron Samuels.
We commend Ron on his support of Nashville. He has helped our city develop and grow into the fantastic city that it is to day. Ron's passion for public service along with his civic responsibility has driven him to take on dozens of leadership roles to help improve K-12 education, economic development, athletics and music here in Nashville. Ron's dedication ensured the Tennessee Titans, saved the Nashville Predators from moving, and enabled the NFL Draft. His civic and philanthropic efforts combined with his successful banking career, represent the ideals of a Nashvillian of the Year.
Ckick here for further information about the 2019 Nashvillian of the Year

Stay tuned for more information about the 2019 Youth Fishing Tournament, scheduled for Saturday, May 18th at Camp Widjiwagan on Percy Priest Lake.