Century 21 Advantage Gold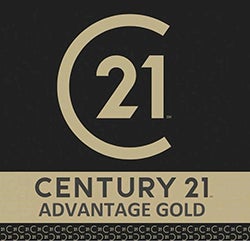 Century 21 Advantage Gold Ranked #1 in Fundraising in Pennsylvania for Easterseals in 2020
Philadelphia, PA -- In 2020 the CENTURY 21® System collectively raised more than $2.5 million for Easterseals, an organization that for more than 100 years has been providing exceptional services, education, outreach and advocacy so people with disabilities can live, learn, work and thrive in their communities. Since the inception of this philanthropic partnership in 1979, the CENTURY 21 network's independent franchisees and affiliated relentless sales professionals have collaborated to raise a total of $129 million. As the brand celebrates its 50th anniversary in 2021, it also commemorates its 42 years of partnership with Easterseals, one of America's largest nonprofit health care organizations providing comprehensive health care services and supports wellness to more than 1.5 million individuals with disabilities and their families annually.
"Easterseals is an integral part of our history of innovation and transforming the way real estate is done because they, like us, have affiliates in local communities that deliver extraordinary outcomes-based services and experiences to their customers, the one in four Americans living with disability today," said Michael Miedler, president and chief executive officer of Century 21 Real Estate. "Helping others thrive is baked into the overall mindset of our family of sales professionals that call the CENTURY 21 brand home."
Locally, CENTURY 21 Advantage Gold ranked number 1 in fundraising in Pennsylvania and number 14 in North America. The franchise and its' dedicated sales professionals raised over $17,000 for Easterseals through event sponsorship and fundraising efforts. "We are grateful for the continued support of CENTURY 21 Advantage Gold," said Carl Webster, Executive Director/CEO Easterseals of Southeastern Pennsylvania, "their efforts allow us to achieve our mission especially in during a year as challenging as 2020."
Locally, Easterseals of Southeastern Pennsylvania serves Philadelphia, Bucks, Chester, Delaware and Montgomery counties in an effort to maximize the independence of children and adults with disabilities. Program and services include, but are not limited to, Approved Private School, Early Intervention, physical, occupational and speech therapies and assistive technology. Last year Easterseals served over 8,000 local individuals by providing direct quality services for individuals with disabilities. For more information visit www.easterseals-sepa.org.