Consider a Year End Gift to Easterseals!
Today's disabilities are different from what they used to be. Children with autism, school age children and young adults with invisible, social, education and emotional challenges, adults who need durable medical equipment – all told, a staggering 1 in 5 people face a disability. It is our mission and purpose to change the way the world defines and views disabilities by making profound, positive differences in people's lives every day. YOU are a valuable part of that mission.
Your end-of-year gift supports autism diagnosis, early intervention, early childhood education, pediatric therapy and more for our most financially vulnerable families.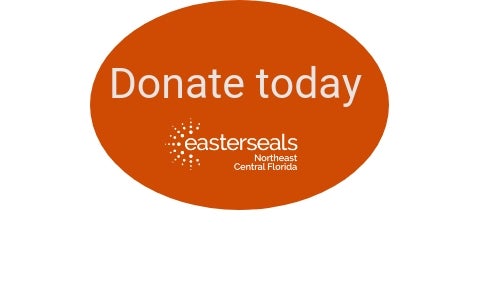 For more information, please contact:
Susan Moor, Vice President of Gift Planning
Easterseals Northeast Central Florida
(386) 944-7820 or smoor@enecfl.org
A COPY OF THE OFFICIAL REGISTRATION AND FINANCIAL INFORMATION MAY BE OBTAINED FROM THE DIVISION OF CONSUMER SERVICES BY CALLING TOLL-FREE 1-800-435-7352 (800-HELP-FLA) WITHIN THE STATE. REGISTRATION DOES NOT IMPLY ENDORSEMENT, APPROVAL, OR RECOMMENDATION BY THE STATE. FLORIDA REGISTRATION #CH1244.