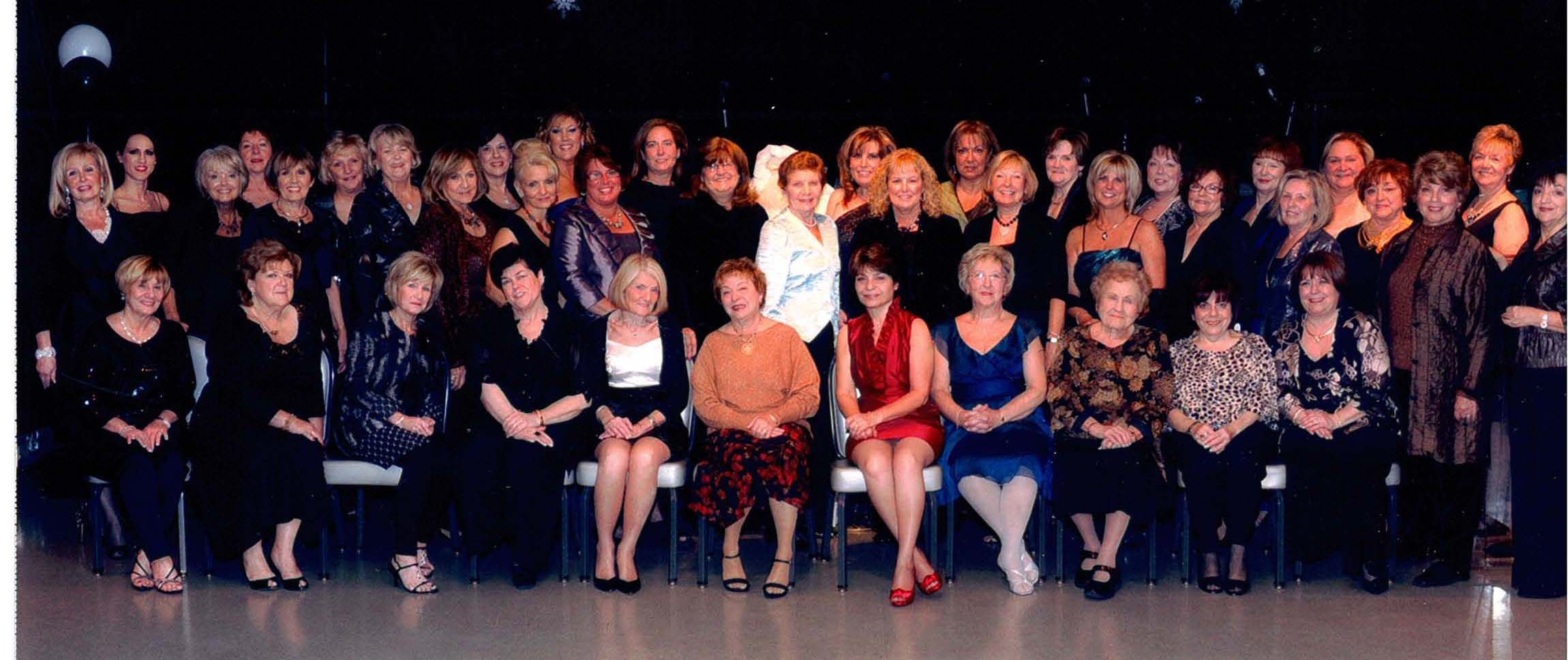 Angels of Easterseals Cookbooks
Angels and Friends Favorite Recipe Cookbooks
The Angels of Easterseals is comprised of over 100 women dedicated to promoting the welfare of Easterseals of Mahoning, Trumbull, and Columbiana Counties, Ohio. They also provide volunteer services for children and adults with disabilities and special needs and assist in raising funds for the programs at Easterseals.

All proceeds from the sale of these cookbooks will be used to provide services for children and adults at Easterseals facilities in Mahoning, Trumbull and Columbiana Counties.

Volume II is SOLD OUT
Seafood Bake

"Great for a buffet dinner!"Serves 4-6

Ingredients:
1/2 C Celery, chopped
1/4 C Onion, chopped
2 T Green pepper, chopped
2 T Butter
1 can (10 oz) Frozen cream of shrimp soup
2 C Cooked shrimp or lobster, diced
1 tsp. Lemon Juice
1/2 C Shredded mild cheddar cheese
2 T Buttered bread crumbs

Directions:
In saucepan cook celery and onion in butter until tender. Add soup and stir until soup is thawed. Add shrimp or lobster, green pepper and lemon juice. Pour into individual seashell baking dishes. Top with cheese and crumbs. Can also bake in 1 quart casserole. Bake at 350 for 30 minutes. Can be quadrupled for a buffet dinner for 24.




840 Tried and Tested Recipes.
Featured in "Family Circle"
"Good Housekeeping" magazines.
| | |
| --- | --- |
| | SOLD OUT! |
Angels & Friends
Favorite Recipes - Volume III

"All New" collection of
935 Tried and True Recipes.


Winter Salad
Serves 8

Ingredients:
1 large head Romaine lettuce
1 cup cashews
1/4 cup dried cranberries
1 chopped apple
1 chopped pear

Dressing:
1 tsp. poppy seed
1/2 cup sugar
2/3 cup vegetable oil
1/3 cup lemon juice
2 tsp. diced fresh green onions
1 tsp. Dijon mustard
1/2 tsp. salt

Directions:
Mix all dressing ingredients together in a jar and shake well. Pour over salad.
Party Favorites

A commemorative collection in celebration of 50 years by Easterseals and 25 years of service by Angels of Easterseals. It features 350 "all new" recipes and 18 special occasion menus.

Tropical Trifle

Ingredients:
1 sm. Pkg. Instant lemon pudding
1-3/4 C Milk
1/2 C Sour cream
1 tsp. Freshly grated lemon peel
1 Angel food cake, cut into 1-in pieces
1 (20 oz) can Pineapple tidbits
1 (11 oz) can Mandarin oranges
1 pt. Strawberries, sliced
2 very firm bananas, sliced 1/2 in.
1 small carton Cool Whip

Directions:

Drain fruit very well, and reserve juice. Beat together lemon pudding mix, milk, sour cream and lemon peel with a hand mixer for 2 minutes, until it begins to thicken. Refrigerate until ready to assemble trifle. Shortly before serving, mix fruit with bananas and strawberries, reserving some strawberry slices to decorate top. Place a layer of angel food cubes in a deep glass bowl. Sprinkle 2 T. of the reserved pineapple juice over cake pieces, then spread a layer of pudding mixture over cake and place a layer of fruit on the pudding. Continue layering, adding two more tiers. On top of last layer of fruit, place a thick layer of Cool Whip and garnish with fresh strawberry slices.