2020-2021 Psychology Interns
Department of Psychology & Wellness
Internship in Clinical Psychology
Easterseals Rehabilitation Center
Evansville, Indiana
Meet the members of our 2020-2021 internship class: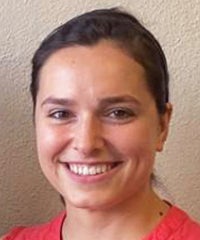 Amelia Chase-Wise
Amelia Chase-Wise is an intern specializing in Clinical Psychology. She is currently enrolled in the Psy.D. in Clinical Psychology program at Eastern Kentucky University. She completed clinical work in the Madison County School System, where she conducted individual and group therapy with middle and high school students. She also completed clinical work at New Vista Oakwood, a care facility for adults with intellectual and developmental disabilities where she also conducted assessments for autism spectrum disorders. Her interests include assessment and treatment of neurodevelopmental disorders, as well as psychotherapy with adolescents. Amelia is interested in the development of healthy self-esteem in adolescents, as well as family issues such as adoption and trauma recovery.

Amelia is originally from Frankfort, Kentucky. She is passionate about her family, friends, and community. In her free time, she enjoys camping, gardening, and watching shows with her family.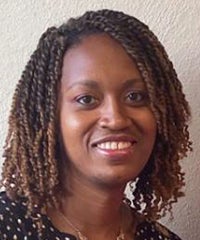 Ayanna Peake
Although Ayanna was born and raised in Louisville, Kentucky, she is excited to complete her pre-doctoral internship at Easterseals Rehabilitation Center and to learn about Evansville and the surrounding areas. Ayanna completed her Specialist degree in School Psychology at the University of Rhode Island, and her undergraduate studies at Brown University with a concentration of Educational Studies: Human Development. She is currently completing her doctorate in Applied Psychology at Western Kentucky University. Having successfully defended her dissertation in December 2019, her internship at Easterseals is the final step in accomplishing her childhood goal to become Dr. Ayanna Peake!

Ayanna has served as a school psychologist for students in Pre-K to 12th grade in North Carolina, South Carolina, and Kentucky since 2005. She is very passionate about removing barriers to learning so that school is a safe place for all students regardless of their background. Through her work in public education, Ayanna has noticed how mental health needs negatively impact education and that there are disparities in access to high-quality mental health services for disadvantaged communities. Ayanna looks forward to her training at Easter Seals so that she is able to provide quality mental health services for children and families in underserved communities to address this disparity to access and to remove barriers to learning and self-actualization. Her hobbies include reading, traveling, trying new foods, hiking with her dog Forrest Gump, and domestic & international community service or missions work. Her favorite international destination so far is Broșteni, Romania where she works with Bread of Life Children's Home & Youth Transition Program.

For more information about our program, please visit our Psychology Internship page.



Last updated: July 2, 2020