Tools 4 Teaching presents "Easterseals HOP-N-ING"
Kids learn about disabilities & hop to fund therapy.
Children learn to be a friend to people with disabilities—AND help to fund therapy for local children and adults with disabilities—with the Tools 4 Teaching presents "Easterseals HOP-N-ING!"
Teaching materials, role-playing dolls, and other activities help young children develop an understanding about disabilities. "I like that we can help local children and teach the kids about the importance of helping others." - Carrie Buchanan, Olivet Preschool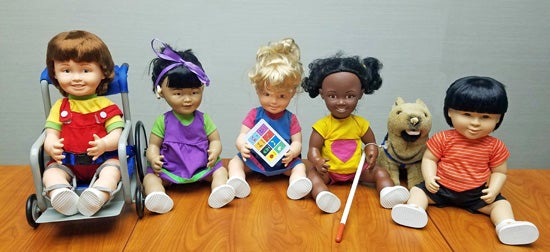 Meet our newest doll, Khloe! She uses a communication device to help her speak! You'll meet Khloe and learn more about how her disability impacts her daily life - and how it doesn't!
Teachers can use the curriculum any week during the school year, and schedule an Easterseals representative for a multi-class assembly. Plus, school groups are encouraged to tour the Easterseals Rehabilitation Center to see how people with disabilities learn to live, work and play independently. "It brings awareness of Easterseals to our school." - Kelly Buttrum, Ann Galbraith, Good Shepherd Catholic School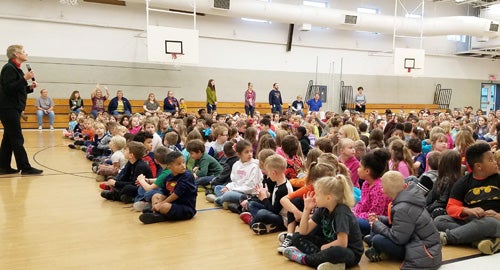 It's fun, easy and FREE!
Each child obtains HOP-N-ING pledges from friends and relatives. Pledges can be flat donations or based on the number of times the student can hop in a 3-minute period. After the HOP-N-ING, money is collected and returned in pledge envelopes, which teachers submit to Easterseals within two weeks. Students and teachers can earn certificates, t-shirts, and other fun prizes! "[HOP-N-ING] is so effective and incredibly hands-on and entertaining!" - Kara Hoke, Holy Cross Crusader Academy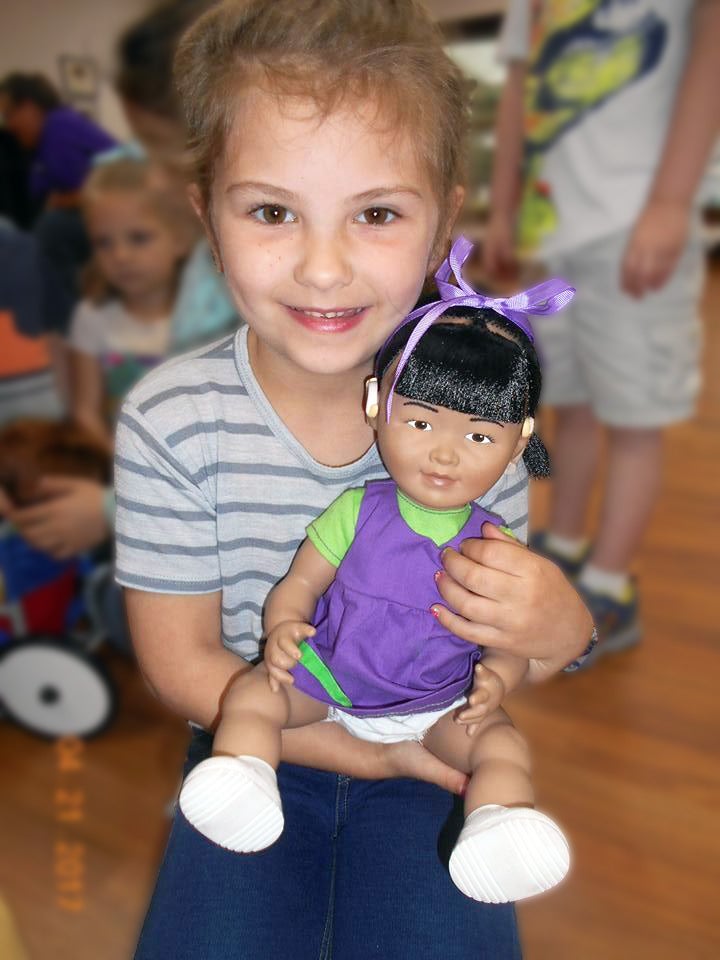 The Tools 4 Teaching presents "Easterseals HOP-N-ING" curriculum helps kids learn to help others!
Easterseals supplies all materials, and top fundraising schools have an opportunity to appear on the Easterseals Telethon! Best of all, the funds raised stay right here in the tri-state, helping thousands of people served by the Easterseals Rehabilitation Center.
Questions?
For details or to schedule an "Easterseals HOP-N-ING," please contact Megan Irish at 812-474-2348 or email MIrish@evansvillerehab.com