Our Mission...
At the Easterseals Rehabilitation Center in Evansville, IN, we're working to make profound, positive differences in the lives of local people every day, and to change the way our community defines and views disability.

Show Me Information For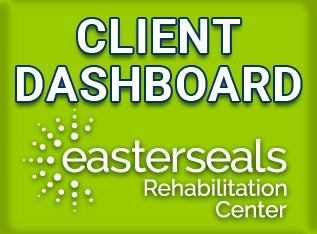 What's New At
Easterseals Rehabilitation Center
Watch the 46th annual Easterseals Telethon on FRIDAY, April 14 on ABC 25/CW 7!
This year's Telethon is once again on a FRIDAY! Tune in throughout the day starting at 5 a.m. on ABC 25/CW 7 to see stories about the Easterseals mission, meet this year's local Ambassadors, hear matching donation opportunities by local businesses, and more! The public is invited to stop by the E'ville Iron Cruise-In in the Easterseals Rehab Center parking lot. And be sure to follow the Easterseals Rehab Center on social media for extra check presentations from local supporters of Easterseals throughout the day!
Recent Posts From
Easterseals