Easterseals Early Learning Center
Where children of all abilities learn TOGETHER!
All children benefit when kids with and without disabilities share an inclusive learning environment. That's why all three of the Easterseals Rehabilitation Center's early childhood programs are together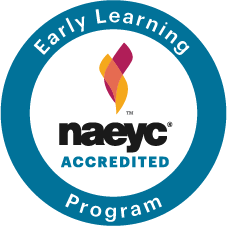 in one inclusive location! The Easterseals Early Learning Center at 621 S. Cullen Avenue in Evansville is the home of:

• Milestones Early Care & Education for children of all abilities, 6 weeks-3 years old

• LEAD Academy (Learn, Engage, Achieve, Discover), an inclusive preschool with a wide-ranging educational curriculum for children of all abilities, 30 months-6 years of age

• Dan & Nancy Mitchell Therapeutic Preschool for children age 3-5 identified as having a developmental disability requiring special education services

Our dedicated, compassionate staff provides individualized care and education to meet each child's unique needs. We incorporate multisensory activities, including a comprehensive arts enrichment program featuring the "Golf Gives Back" Arts Studio. The Toyota Indiana "Full Steam Ahead for Learning" STEAM curriculum (Science, Technology, Engineering, Arts, Math) helps all children enter school ready to learn and succeed! For information or a tour, contact Laurie Seals, V.P. of Early Childhood Services, 812-474-2244 or LSeals@evansvillerehab.com.

Interested in joining our staff to make a difference every day? Visit our Job Opportunities page for current openings and an online application.
The Easterseals Early Learning Center is accredited by NAEYC, the National Association for the Education of Young Children, which is the world's largest organization working on behalf of young children.
Easterseals Milestones and LEAD Academy are licensed by the State of Indiana, are approved On My Way Pre-K sites, and have acheived Level 3 Paths to Quality.
The Dan & Nancy Mitchell Therapeutic Preschool is an approved provider for developmental preschool by the Evansville-Vanderburgh School Corporation.
Last updated: May 3, 2021