The Easterseals Rehabilitation Center announced the results of the annual Easterseals "Cool Car, Cold Cash" raffle sponsored by Old National Bank on Facebook at approx. 12 p.m. Friday, July 29, at its main headquarters, 3701 Bellemeade Ave. in Evansville.
A total of 3000 tickets were included in the drawing. Tickets were sold from May 25 until Wed., July 27 when tickets sold out. Tickets were $50 each or 3 tickets for $100. This resulted in estimated net proceeds of $79,800. (Including today's results, the annual raffle has now raised a grand total of $1,699,194 since the year 2000.)
Easterseals thanks all ticket buyers and sponsors for helping the raffle succeed during this fundraising year. During the drawing, Easterseals detailed the importance of fundraisers such as the "Cool Car, Cold Cash" raffle to assist those with disabilities in our local community. Ticket sales are always important to help continue underwriting therapy services at the Easterseals Rehabilitation Center for individuals who couldn't otherwise afford them.
The Easterseals Rehabilitation Center offers its core services of physical, occupational and speech therapy, audiology, and psychology services on a sliding fee scale and the vast majority of the organization's therapy clients need financial assistance.
Accountants from Kemper CPA Group verified all ticket sales and assisted with the drawing. Easterseals Board Chair, Sara Miller, drew the winning tickets.
Easterseals "Cool Car, Cold Cash" Raffle winners were:
Grand Prize – choice of $20,000 or a 2022 Nissan Versa SV: Jan Davies, Evansville, IN (ticket #2179)
$5,000 Second Prize: Mary Unfried, Evansville, IN (ticket # 1251)
$1,000 Third Prize: Elizabeth Gonzalez, Evansville, IN (ticket # 2239)
Incentive ticket winners:
To encourage ticket sales, Easterseals offered various incentive opportunities with a chance to win additional tickets. The winners of the incentive drawings are as follows:
Anna Weller, Evansville, IN - TurboBoost (10 extra tickets)
Larry Laroy, Evansville, IN - WildWheels (7 extra tickets)
Michelle Williams, Poseyville, IN - Hope Days (3 extra tickets)
Thank you to our 2022 sponsors!
Sponsors of the "Cool Car, Cold Cash" Raffle are Old National Bank, D-Patrick Nissan, ABC 25/CW 7, HOT96, 93.5 THE LLOYD, 107.5 WABX, 104.1 WIKY, Tools 4 Teaching, and Kemper CPA Group.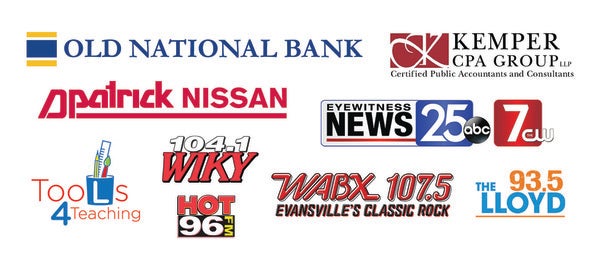 ---
Questions about this raffle? Please call 812-437-2600, Monday-Friday, 8 a.m.-5 p.m. CDT. For a complete set of rules, please click here.
Indiana Raffle License #002228