Life Skills, Employment Readiness, Advocacy, and Participation Program (LEAP)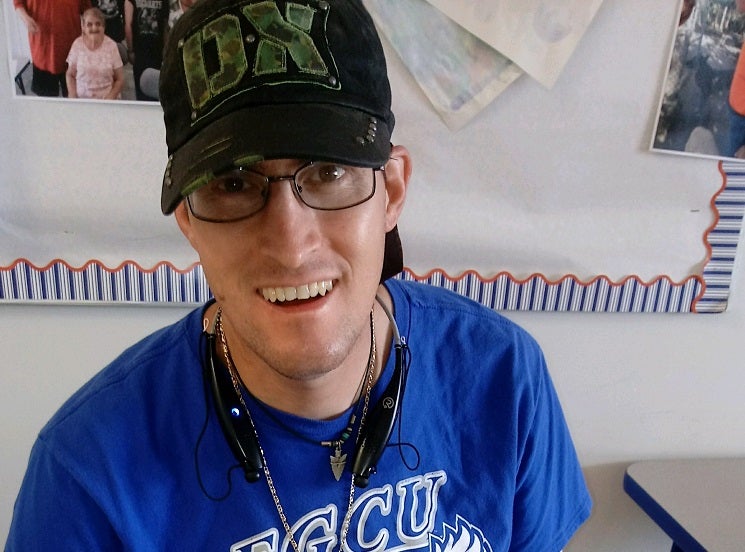 The Easterseals Florida LEAP (Life Skills, Employment Readiness, Advocacy, and Participation) program is an Adult Day Training (ADT) program in Naples for adults with developmental disabilities ages 18 and up. LEAP members learn important life and social skills, community-based job skills, and other unique, individualized programming.
LEAP members will experience:
Community-based educational, volunteer, and work opportunities
Entrepreneurial projects
Goal setting and self-advocacy
Unique social, recreational, and team building activities
Daily-living, social skills, and pre-vocational training
Employability and interpersonal skill-building
Leadership opportunities
Individualized support
Cost to Participate
Funding Options: Florida Medicaid Waiver through the Agency for Persons with Disabilities (APD) and private pay.
$100 one-time registration fee
$52 per day
Easterseals Culinary Digital Academy

Looking for an all-day adaptive educational day camp during holiday breaks when there is no school? At our Naples location, we're offering a holiday school-age all-day program specifically designed for individuals with varied disabilities. For just $50 per day, all materials for the class will be provided and will include take-home projects! Sign up for all sessions and receive a discount with a siblings discount also available. Spaces are limited!
Daily themed cooking classes on individual cooking stations.
Daily digital classes in photo editing, Cricut projects, and 3D printing.
All Day Camp Dates:
Thanksgiving Break (11/22 - 11/24)
Winter Break (12/20 - 12/23)
Winter Break (12/27 - 12/30)
Hours: 8:30 AM - 3:30 PM
For more information or to register, please contact Catrina Sanchez.



.
Contact:
Catrina Sanchez
csanchez@fl.easterseals.com

8793 Tamiami Trail East, Suite 111
Naples, FL 34113
P: 239-403-0366
F: 239-403-0368