Disability Navigator Program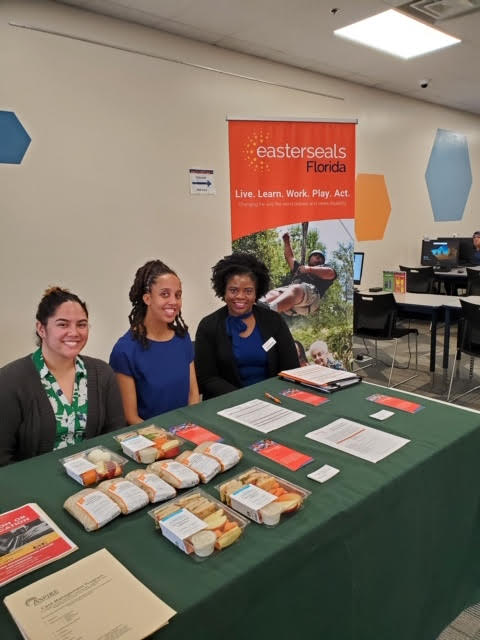 "We love getting to help families and hearing feedback that 'everyone should have a navigator!'" – Dennese, Manager, Disability Resource Navigator Program
Getting out in the community and raising awareness of Easterseals Floridas' Disability Resource Navigator Program is one of Dennese's favorite parts of her role. Joined by Disability Resource Navigator, Marilee, the women partnered with Lake Weston Neighborhood Center to promote services within Orange County and provide real-time answers for families looking for extra support.
Easterseals Floridas' Disability Resource Navigator Program helps you and your children (up to age 22) find the services your loved one needs to achieve developmental milestones, stay healthy, and thrive in the community. Our Disability Navigators connect you directly to the resources you need by:
· Conducting developmental screenings for children up to age 5 to identify areas of need
· Providing case management and referrals to community-based disability services and supports
· Offering community education sessions on disability-related topics


Disability Navigator Program Referral Form
All Disability Navigator Program services are provided at no cost to families living in Orange County. Our bilingual staff (Spanish and Creole) is ready to assist you and your family. Speak with Dennese McCalla today at dmccalla@fl.easterseals.com or 407-629-4754 (ext. 11111) to learn more.
Thank you to Orange County, Florida for generously funding this program for families in our community!