Easterseals Milestones Early Childhood Care & Education
OPENINGS NOW AVAILABLE FOR TODDLERS AND PRESCHOOLERS!
ANNOUNCING... Easterseals Milestones is now accepting enrollment for toddlers (age 1-2) and preschoolers (age 3-4) for summer and fall of 2018. Families are encouraged to apply as soon as possible, while openings are still available! Call 812-474-2244 or email lseals@evansvillerehab.com.
Easterseals Milestones Child Development Center is a fully inclusive early care and education program serving children of differing abilities between the ages of 6 weeks and 6 years. We offer full-time early care and education for infants, toddlers, and Pre-K. Hours are Monday–Friday 6:30 a.m.-5:30 p.m. For more information or to set up a tour, call 812-474-2244 or click here to send us an e-mail.
At Easterseals Milestones, children are provided with stimulating activities that support progression in all areas of their development. Our goal is to provide children with opportunities to prepare them for kindergarten. The program is equipped to meet the needs of varying abilities and is done in an environment that is supportive and encouraging. Children of all abilities are able to learn and grow together which not only supports their academic growth but allows them to develop an appreciation for diversity.
We will soon introduce an exciting arts enrichment program and a new sensory garden to benefit all Milestones students! Check back for details!
Please call us at 812-474-2244 or e-mail us today for more information about our programs and to set up a tour!
Easterseals Milestones is licensed by the State of Indiana. We are also an approved On My Way Pre-K site and have acheived Level 3 Paths to Quality.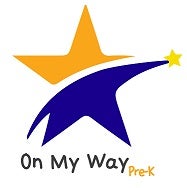 Last updated: June 1, 2018