Volunteer to help with our events and programs!
Make a difference by giving your time and talents!
We need volunteers to make "Gogh For It!" Art Workshops a reality for local people of all ages and abilities!
Visit our "Gogh For It!" web page for details or contact Jaclyn at art@evansvillerehab.com!
Changing lives is what we do at the Easterseals Rehabilitation Center. Join us and you, too, can make a difference and help people with disabilities achieve their goals. Volunteer to share your time and talents, whether performing office work, volunteering at events, or another way you can help. For details on volunteer opportunities, email the Easterseals Rehabilitation Center or call Kandace Encarnacion, Volunteer Coordinator, at 812-437-2609.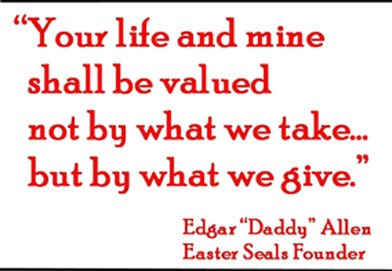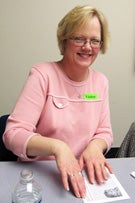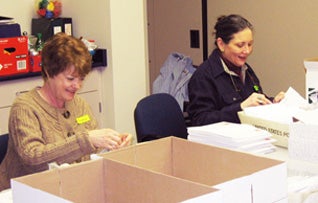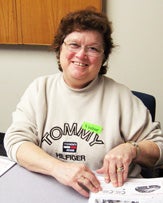 Our "Making a Difference" newsletter reaches thousands of tri-state households, thanks to volunteers Vicki Putman, Judy Flowers, Gayle Collins & Pam Will (l. to r.). Whether helping with office work, phone-a-thons, or events, volunteers are essential to our mission. You can get involved, too, & help Easterseals change lives!