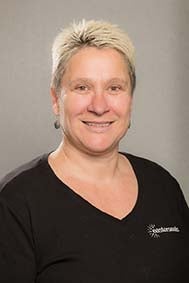 Kimberley Brown-Flint , Ed.D. - Director of Programs
Kimberley has over 20 years of experience in special education. Her experience has provided her an expertise in managing complex special education programs while meeting or exceeding all federal, state and district education mandates. Kimberley's passion for special education led her to Easterseals. At Easterseals she oversees all programs and services for eight counties in Southeastern Pennsylvania. Kimberley has certificates for Supervision of Special Education, Principal, Special Education, Elementary and Letter of Eligibility for Superintendent. She has her Doctor of Special Education.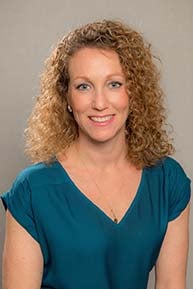 Liz Meckes, Director of Development
Liz has been dedicated to telling Easterseals story to volunteers, donors, corporate partners and anyone who will listen since 2005. Starting her journey as Special Event Coordinator she worked with corporate partners to host employee engagement events, corporate fundraising events, led volunteer groups and helped our signature Walk With Me event grow from a $40,000 event to consistently reaching $100,000+. In 2014 Liz became Director of Development, overseeing a team which is responsible for all fundraising initiatives. She is proudest of, and her favorite part of her work, is building relationships with donors and volunteers. She loves to learn how people became connected to Easterseals and is passionate about sharing the impact of their support with the world. When she is not sneaking into a classroom to watch the teachers and therapists, or meeting with donors, Liz loves to unwind in Ocean City, NJ, spend time outdoors and anxiously watching the Philadelphia Phillies.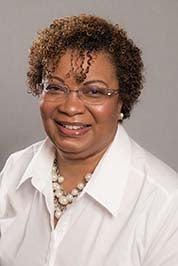 Ivy Lewis - Chief Financial Officer - CFO

Ivy has been with Easterseals of Southeastern Pennsylvania since 2004 and has served as the CFO since 2010. Prior to joining Easterseals, she spent time working for other nonprofits including the Free Library of Philadelphia Foundation and the Women's Christian Alliance, Inc. As CFO, Ivy monitors contract compliance and completes accurate billings to federal, state and local government fund sources.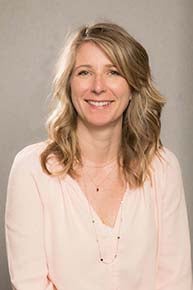 Melanie O'Brien - Director of Communications
Melanie has been with Easterseals for more than 20 years. Since she began with Easterseals, she has undertaken the evolution of Easterseals online presence including supporting the development of the website and establishing a social media presence. She works to create awareness of Easterseals programs and services through a variety of channels. During her tenure, she has overseen several successful branding campaigns. Melanie has served on several national marketing partnerships and is currently part of the Easterseals National Brand Marketing Council.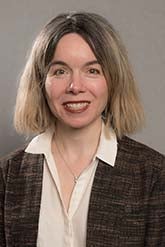 Rebecca Ross, SPHR, SHRM-SCP - Director of Human Resources
Rebecca oversees all Human Relations functions for the over 300 employees of Easterseals. Prior to Easterseals of Southeastern Pennsylvania, Rebecca spent many years in both non-profit organizations and higher education. Her primary responsibilities have included recruitment, human resources special projects, compliance, and human resources generalist work. Rebecca has a Bachelor's degree from the University of Delaware and a Master's degree from the University of Pennsylvania.