On Board
Hosted By Kendra Davenport
On Board with Transparent Leadership features examples and practical advice from CEOs and leaders from some of the country's top organizations. Easterseals President and CEO Kendra Davenport and guests explore aspects of transparent leadership that can impact communication, trust-building, and fostering a culture of openness and accountability.
In Each Episode — Show Notes
Season 1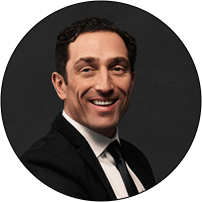 Mike Miedler
Kendra joins CEO of CENTURY 21 Mike Miedler. Mike shares what excites him most about CENTURY 21 and how versatility and intention are critical to leadership. He believes the buyer's emotional connection with their home make homeownership so special. They also discuss the important 40-year partnership between CENTURY 21 and Easterseals.
View Episode 1 Details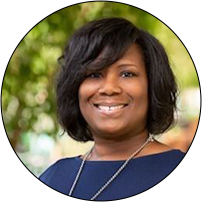 Wanda Hill
In this episode, Kendra chats with GlaxoSmithKline (GSK) executive, Wanda Hill. Wanda reflects on her career philosophy, especially work-life balance, self-care, and the importance of mission as a motivator to make a difference in the world. She also shares advice for budding leaders.
View Episode 2 Details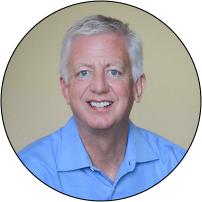 Gordon Hartman
Kendra joins Gordon Hartman, a native San Antonian who sold his highly successful homebuilding business in 2005 to build Morgan's Wonderland, the world's first and still the only Ultra-Accessible™, fully-inclusive theme park. Gordon talks about how his daughter inspired his work, what ultra-accessibility means, and how taking initiative can be the great disruptor.
View Episode 3 Details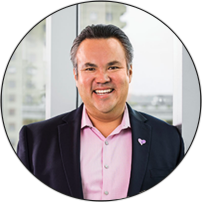 Erhardt Preitauer
Kendra joins Erhardt Preitauer, CEO of CareSource, and one of Glassdoor's highest rated CEOs in the country. In this episode, Erhardt talks about vulnerability as a key aspect of leadership, and how to maintain high-performing, dedicated teams where competition is fierce.
View Episode 4 Details
About the Host
Kendra Davenport came to Easterseals with three decades of nonprofit experience, having managed development and communications portfolios and teams ranging in size from 50 to 1500 for several national and international organizations. Before joining Easterseals in March of 2022 as president and CEO, Kendra led global philanthropy, communications, and brand marketing for Operation Smile.
She is a passionate collaborator and places tremendous emphasis on transparency and trust as she works to support Easterseals Network of Affiliates nationwide, elevate the brand, and raise transformative funding and awareness of Easterseals' mission – to promote equity, inclusion, and access for people living with disabilities, older adults, and veterans.