Facility Rentals
Our pool is booked through Spring and Summer 2023. We are currently taking reservations after October 28th, 2023. If you have quesitons, please reach out to rentals@eastersealsia.org!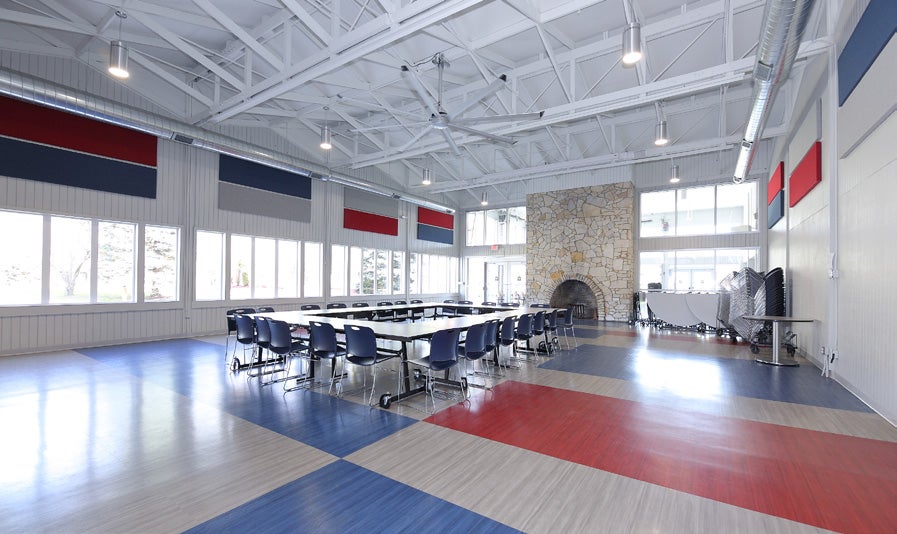 THE LODGE—HERO HALL
Our spacious Lodge seats up to 100 people comfortably or can
be set up for smaller meeting or events spaces. Show videos, slideshows or presentations on our state-of-the-art AV system that is also HDMI compatible. WiFi is available and you are welcome to bring in decorations for any occasion. This space is flexible enough to hold birthday parties, family reunions, holiday parties, retreats, conferences, banquets, wedding receptions and more.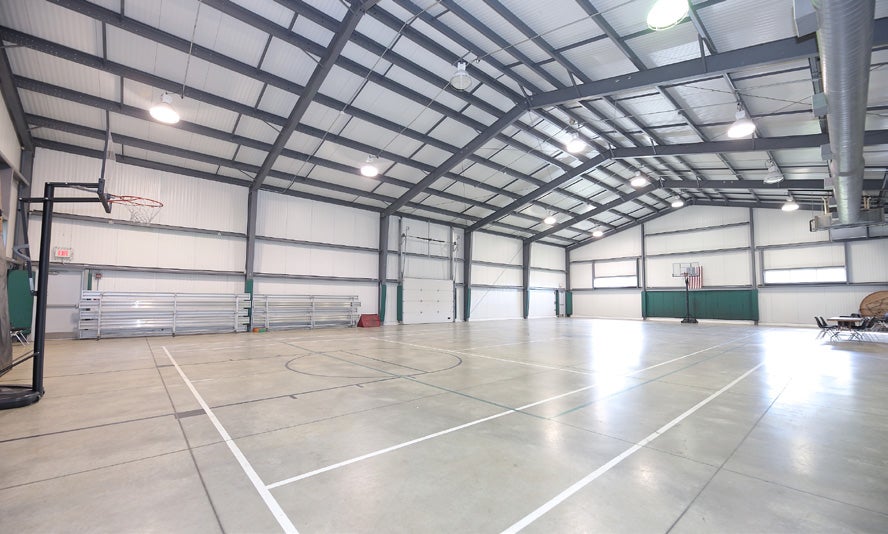 VARIETY RECREATION CENTER
So many opportunities await in the Variety Rec Center. This recreational space is great for indoor activities from teambuilding to basketball.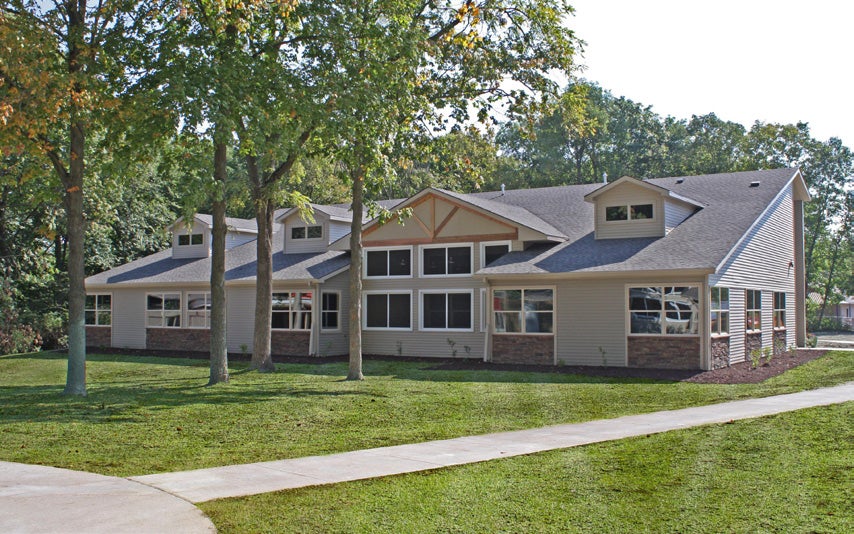 CABINS
Overnight lodging is available for up to 140 people onsite at Camp Sunnyside. These accessible lodges include indoor showers, laundry facilities, a common area and screened-in porch.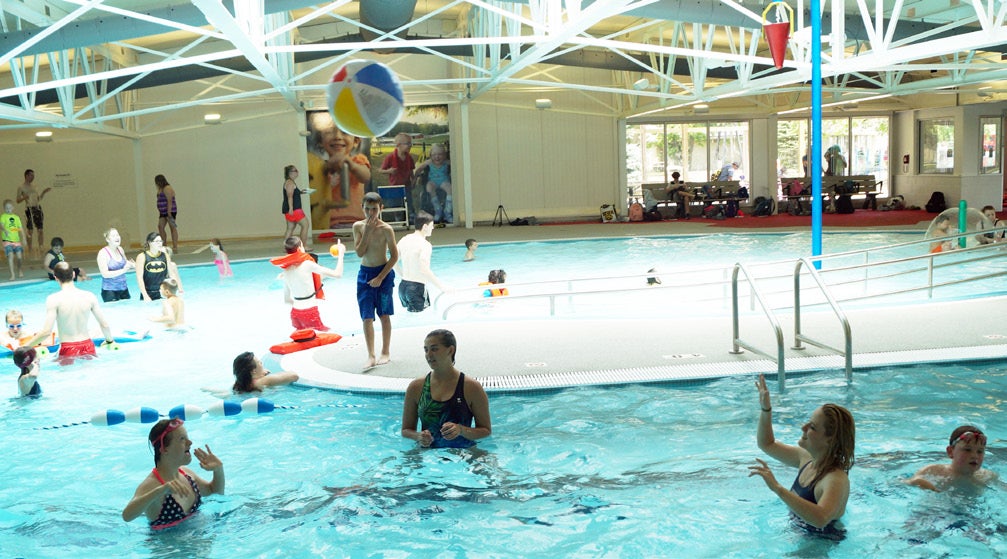 MCANINCH FAMILY AQUATIC CENTER
Our heated indoor pool has tons of fun for up to 60 kids and adults. The pool is fully accessible with zero entry, and features a huge water-dumping bucket, fountains, wading areas, a deep end and splash pad.
BOOK YOUR NEXT EVENT!
515.309.2026 • rentals@eastersealsia.org