Leadership
Susan Ventura, President & Chief Executive Officer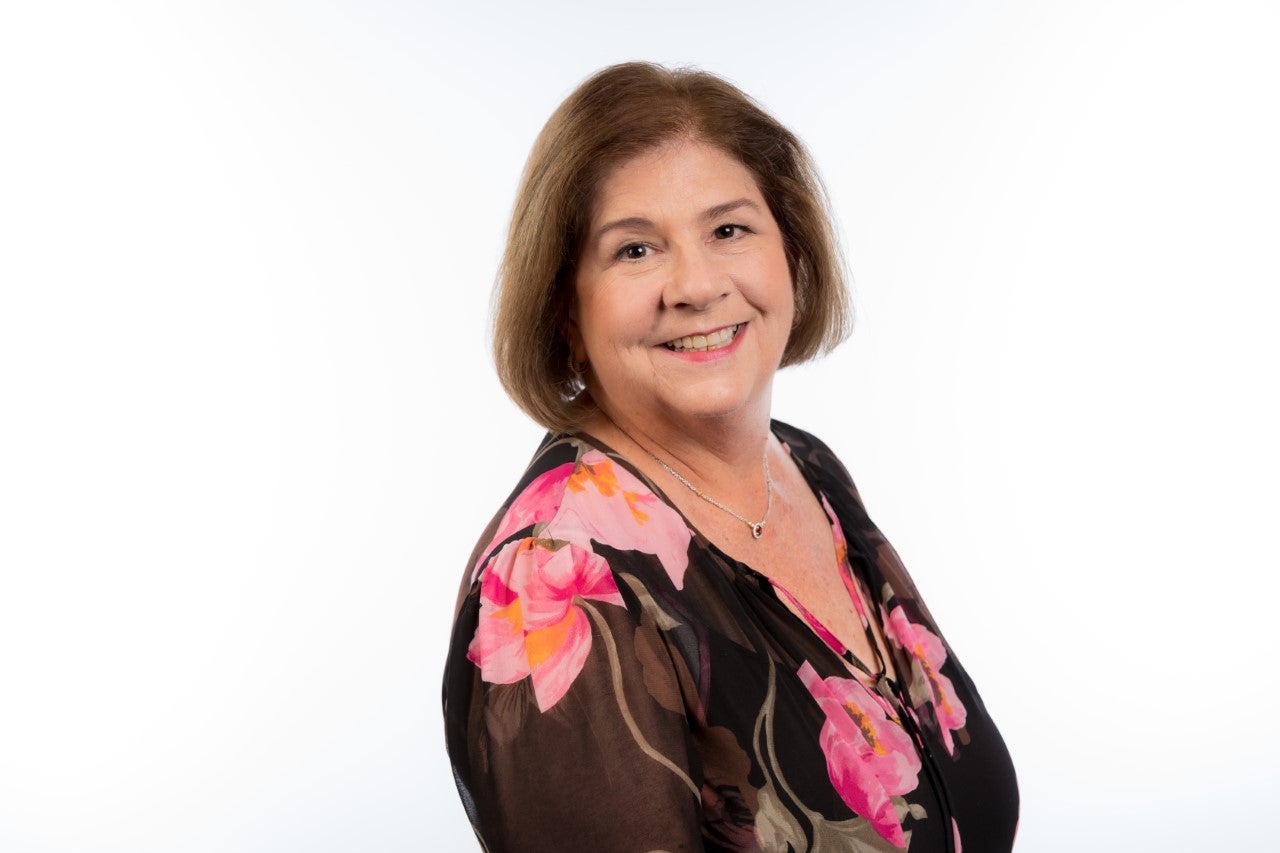 Susan Ventura, President and Chief Executive Officer has been a part of the Easterseals Florida family for more than 34 years where she has led with a deep personal commitment to the communities we serve, and the donors who support our work. Under her direction as CEO, Easterseals Florida effectively fulfills its mission to make profound, positive differences in people's lives every day. Since Sue became CEO in 2015, Easterseals has more than doubled in size financially and exponentially grown in the innovative programs we offer. Sue proudly leads an experienced and successful executive team with an average tenure of 17 years.
After graduating with her BS in Rehabilitation Service, Sue received her Certified Rehabilitation Counseling credential, as well as designation as a sign language interpreter. Sue earned her Master of Science Degree from Florida State University in Rehabilitation Counseling and is a graduate of the Florida International University's Leading Decisions leadership program. Professionally, Sue has received some of the highest honors including being recognized in 2010 as one of the top Women-Led Businesses in Florida, was nominated as a Woman of Distinction in Central Florida, and in 2016 Easterseals Florida was honored as an outstanding nonprofit in Tampa Bay.
As an active member of Easterseals Affiliate Leadership Network (ALN), Sue was peer-elected to serve two consecutive terms as Chair of the ALN and an ex-officio member of the Easterseals National Board of Directors. She has also been appointed to Easterseals National workgroups such as Strategic Realignment, Brand Renaissance, Unified Fundraising Team and she assists with new CEO orientation. Sue enjoys traveling, to Iowa to visit her daughter, Rachel, Son-in-Law, Ross, and grandchildren Dillon and Ellie. A golf enthusiast and avid tennis player, Sue lives in booming Lake Nona, Orlando with her husband, Gary.
Rob Porcaro, Chief Operating Officer
Rob Porcaro joined the Easterseals Florida team in April 2005 as the Executive Director of Monroe County operations. Currently, as the Chief Operations Officer, Rob oversees a variety of functions including: Early Steps contract, Managed Care contracting, Risk Management, Strategic Planning, Facility Maintenance, and Contract compliance.
After receiving his Bachelor's degree from the New York Institute of Technology, Rob pursued a career in healthcare. He worked with Blue Cross & Blue Shield, Cigna, and various hospital systems and multi-specialty physician groups. He applied his knowledge of the healthcare industry to the non-profit sector, in an effort to further the mission of Easterseals. Rob currently resides in Palm Beach County and is actively pursuing additional credentials in the field of training.
Rikesha Blake, Chief Financial Officer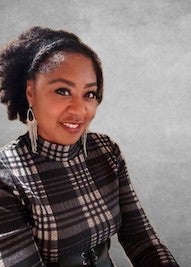 Rikesha Blake is the Chief Financial Officer of Easterseals Florida. As CFO, Rikesha is responsible for all the organization's financial functions including accounting, audit, the development and management of budgets, tax reporting, and insurance administration. She joined Easterseals Florida in 2012 and has over 13 years of nonprofit accounting experience. Before she was named CFO, Rikesha was VP of Accounting where she oversaw the organization's financial reporting, accounts receivable & payable process, managed the general ledger, cash management, and the preparation of financial statements. As the most recent Corporate Compliance Officer, Rikesha is committed to maintaining the high level of integrity and transparency for which Easterseals Florida is known.
Rikesha also serves on the Easterseals Florida State Board of Directors as staff liaison to the Audit, Endowment, and Fiscal Committees.
Rikesha holds a Bachelor's degree in Managerial Accounting from Kaplan University as well as a Master of Business Administration (Summa Cum Laude). Rikesha has also received her Nonprofit Accounting Certification and completed the Nonprofits First Rising Leader program. Rikesha lives in Lake Mary with her husband and three sons. She enjoys music, dance, and theater.
Suzanne Caporina, Senior Vice President of Innovation and Impact

Suzanne Caporina, Senior Vice President of Innovation and Impact, has been advocating for children and adults with disabilities and their families for more than 20 years. Suzanne started her Easterseals career in Transportation Services in Brevard County. Her strong leadership and passion for our families led Suzanne on a career path to Adult Services. She has grown several programs to provide more care to more families. Through adult and senior services, employment programs, health and social services, as well as summer camp and recreational programs Suzanne has been a champion for individuals being the primary driver of their own care. Suzanne has been supporting the empowerment of independence by continuing educational services to adults with special needs. Suzanne was recognized as the 2016 winner of the Rhoda and Bert Ventura Leadership Award and is often caught providing her amazing mentorship to new staff and colleagues. Suzanne has a love for Florida's beautiful coastal area and spends lots of free time on one of its sandy beaches.
Stephanie Wallace, Senior Vice President of Programs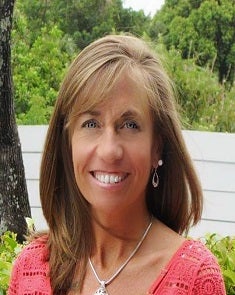 Stephanie Wallace is the Senior Vice President of Programs for Easterseals Florida. Stephanie has an extensive background in both program development and program management. Before coming to Easterseals she spent over 20 years furthering educational opportunities for individuals of all abilities at the K-12 and post-secondary levels. Stephanie has served as an advocate for both children and adults with disabilities, helping to create appropriate accommodation plans to further their ability to learn, gain valuable employment skills, and to increase their independence. She oversees programs throughout the Easterseals Florida region including child development centers, adult and senior services, employment programs, and respite programs. Stephanie earned her Bachelor of Arts degree in Biology from Wesleyan College and her Master of Science in Contracts and Acquisitions from the Florida Institute of Technology.
Marissa Barrera, Senior Vice President of Early Intervention Services
Marissa Barrera, Vice President of Early Intervention Services, has more than 28 years of experience in early intervention services working with and advocating for young children with disabilities and their families. She is a subject matter expert on IDEA Part C regulations and funding opportunities related to a broad spectrum of programs at the federal, state, and local levels. Her leadership of this high-quality state-funded program has set examples for others across the state and nation. She has extensive program knowledge including that of Service Coordination Supervision, local quality assurance, procedural safeguards, and staff training that ensure appropriate oversight and accountability for the implementation of the Early Steps Program. Marissa lives in Boca Raton with her husband and 2 children. She is an avid reader and absolutely loves movies.
Cynthia Pagan, Vice President of People & Culture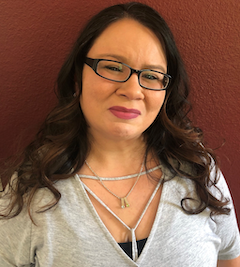 Cynthia Pagan joined the Easterseals Florida team in June 2019 as the Vice President of People & Culture. Cynthia oversees the Human Resources department, including recruitment, onboarding, benefits, health & safety, performance management, and employee relations. She has over 15 years of experience in Human Resources, with 5 of her most recent years in the nonprofit sector. Cynthia received her Masters in Human Resources Management from Devry's Keller Graduate School of Management. She was introduced to the nonprofit industry in Milwaukee, WI, where she was born and raised. Her leadership includes comprehensive experiences in advocating for organizational talent with a special focus on supporting and coaching supervisors on employee relations, managing employee retention programs, supporting organizational diversity, and advancing the HR code of ethics. Cynthia currently resides in the Central Florida area with her husband and son. She enjoys the beach, reading, cheering on the Green Bay Packers, spending quality time with her family, and raising her son by teaching him about their Hispanic roots in the Puerto Rican and Mexican culture.
Michael Slaymaker, MHR, Vice President of Grants & Planned Giving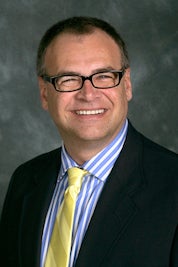 Michael Slaymaker joined Easterseals Florida in August 2010. Mr. Slaymaker has over 30 years of experience in the fundraising and administration of nonprofit organizations. Michael has raised over $35 million for charities. He earned his Master of Arts Degree in Human Resources from Rollins College. Michael is an active board member of the Association of Fundraising Professionals, Central Florida Chapter. He holds the distinction of Certified Fundraising Executive Emeritus. In 2011, he was honored as the Outstanding Fundraising Professional for Central Florida. Michael is noted by the Orlando Sentinel as one of the 100 Most Influential People in Central Florida for his expertise in the nonprofit sector and his highly regarded activism work for LGBTQ rights. Individuals wishing to learn more about Michael's skills and accomplishments can view his LinkedIn profile.
Jill Gentry, Vice President of Programs
Maria Shorkey, Vice President of Development
Are you ready to take on disabilities together? Visit Careers at Easterseals to see all available job opportunities!