Outpatient Therapy Services
At our center in Reading, we offer outpatient therapy to children and teens with a variety of illnesses, disabilities or other special needs.
Our occupational therapists assist with fine motor skills, self-care, sensory-integration, social skills, handwriting, coordination and other aspects of daily living.
Our physical therapists assist with flexibility, walking, balance, reducing muscle tightness, gross motor skills, and the use of wheelchairs and walkers.
Our speech language pathologists assist with a wide range of speech disorders and challenges including apraxia, pronunciation, stuttering, communication and social skills, and chewing and swallowing.
In July 2020, we added an innovative suite of gait-therapy equipment to our program including a GaitKeeper treadmill, GaitSens balance and gait-analysis system, and LiteGait partial weight-bearing system. Incorporating this equipment into our therapy program will exponentially improve outcomes for a variety of our patients. Read more about it here.
We are pleased to offer Interactive Metronome, an innovative therapy that can be used with patients across the therapy spectrum such as those with ADHD, Autism and Sensory Processing Disorder. Read more about it here.
We also offer several therapeutic groups for children to help them build new skills in a small group setting. Our schedule of programs varies as we continue to develop new offerings. Read more about it here.
Easterseals is a team of problem-solvers, skilled practitioners and people committed to listening, understanding, helping in the ways you ask us to, giving support and cheering you on. We are steadfast partners on your journey and will be honored if you choose to work with us.
If you are interested in learning more, contact: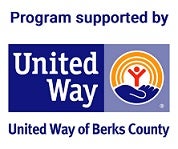 Christine Paris, PT, MS, PCS
Outpatient Therapy & Clinic Services Manager
610-775-1431 x410
cparis@esep.org
Our location:
90 George Street, Reading, PA 19605