Golf to support Easterseals
Join us for the 53rd Annual Mary Ellen Golf Tournament on August 22 at Valley Country Club, one of the premier courses in Northeastern Pennsylvania. Support Easterseals while enjoying the ambiance of the country club and a challenging round of golf.
Read more
100% Included and 100% Empowered.
Easterseals Eastern Pennsylvania creates life-changing solutions for individuals with disabilities and their families in their community by increasing independence, maximizing opportunities, minimizing barriers and enhancing quality of life.
Show Me Information For
Curious about your child's development?
Take our free online screening to measure and keep track of your child's growth and development.
Learn more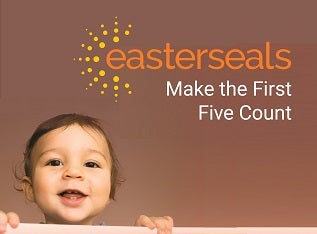 What's New At
Easterseals Eastern Pennsylvania
Recent Posts From
Easterseals