Easterseals Camp Growing Green
Easterseals Camp Growing Green is an ACA accredited overnight camp held on the beautiful campus of the Pocono Environmental Education Center (PEEC) in the Pocono Mountains. Camp provides incredible opportunities for growth and development in a safe, nurturing environment staffed by Easterseals trained counselors. You can rest easy knowing your family member is in the care of compassionate, qualified individuals.
Campers gain environmental awareness and learn organic gardening in specially designed gardens while also enjoying traditional camp activities like hiking, canoeing, sports and arts & crafts. An optional career experience track is available for campers who want to explore career opportunities (see below).
Reconnecting with old friends, making new ones and getting along in a group are situations that require campers to practice communication skills, flexibility, cooperation and compromise. These critical skills are essential to success in school and at work. Living away from family members and with peers helps campers discover their inner resources and builds self-esteem.
Easterseals Camp Growing Green takes place simultaneously with other PEEC camps, providing many opportunities for all campers to connect including eating together, participating in the weekly whiffle ball tournament and ice cream social, enjoying campfires and more.
Camp Growing Green runs for 6 weeks each summer and campers attend for one or more weeks. Campers range in age from 10 to adult.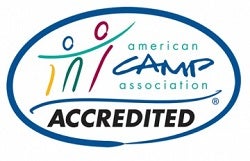 2020 Session Dates
Session 1: July 5 - 10
Session 2: July 12 - 17
Session 3: July 19 - 24
Session 4: July 26 - 31
Session 5: August 2 - 7
Session 6: August 9 - 14
Cost/Funding
In 2019, one session of camp cost $1,350. Cost for 2020 will be posted in February.
Payment is required in full by the first day of camp. Many families pay in one or two installments. We recommend you speak to your service coordinator/case worker about how to include Camp Growing Green in your waiver funding plan. There are camp scholarships available. These dollars are distributed according to availability and camper need and cannot be guaranteed.

Registration Process
All applications must be submitted electronically using our easy, secure online system. You must use Chrome, Firefox, Safari or Microsoft Edge (not Explorer) as your internet browser to access the system. Staff will be available to assist you with the new online process. See contact information below. Applications are due by May 22nd. Registration will open in February.
Career Experience
Easterseals offers an optional track for campers eager to explore career opportunities. Participants spend part of each of four days exploring different career tracks. Opportunities include job shadowing and working in food service/dining, office and retail settings, as well as assisting counselors in PEEC summer groups. Campers in the career experience track also participate in our regular camp activities.
Sample Day at Camp
Amenities
Visit the PEEC website for a comprehensive look at the campus.
Modern, fully-accessible lodging
Award-winning dining hall
38-acre campus
12 miles of hiking trails
ADA trail/boardwalk
2 sensory trails
Ponds, streams and lakes
Organic garden
EcoZone
Sports facilities
1:3 staffing ratio
On-site nurse
Location
538 Emery Road
Dingmans Ferry, PA
View the Easterseals Camp Growing Green brochure (to be updated in February)

Download the suggested packing list for campers.
For more information, contact:
Emily Gonda
610-289-0114 x209
camp@esep.org