Advocacy
Easter Seals Eastern Pennsylvania does not engage directly with advocacy work but supports all the efforts being made by our Easter Seals national office on behalf of people living with disabilities and special needs.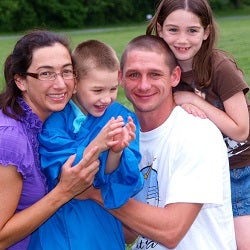 People with disabilities and Easter Seals have a significant stake in government programs. For many children and adults with disabilities, their ability to get an education, earn a living and live independently in the community is dictated by the availability of services and supports, many of which come only from the federal government.

For those reason Easter Seals fights tirelessly for the rights of people living with disabilities.

If you are concerned that your child's development may not be progressing as expected, be sure to visit Make the First Five Count: a free screening program for children from birth through age 5 to identify potential developmental delays. If a delay is suspected, our team will help you connect with local resources that can help you find services that can help.
Please visit the website of the Easter Seals national organization to find out what's happening in Washington!