Leadership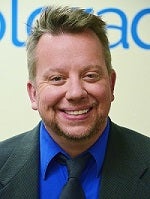 Roman Krafczyk, President & CEO
Roman started his career with Easterseals Colorado back in the 1980s as a Camp Counselor. He has worked in almost every department of Easterseals Colorado over his 30 plus years and has a deep passion for the mission and the people we serve. He is honored and humbled to take the reins of such an amazing organization and to work alongside Easterseals Colorado's incredible staff as President & CEO.
Melissa Angel, Director of Human Resources
Lisa Dokter, Senior Vice President of Special Projects
Lisa Dokter has a heart for people with disabilities. Having grown up with two family members with cerebral palsy and developmental delays as well as spending most summers as a camp counselor for weekend camps in Southern California, it was natural that Lisa would work for Easterseals, the leading provider of disability services. Lisa began her tenure with Easterseals Southern California in 1999 in the afterschool programs for kids with autism and other developmental and physical disabilities. After leaving Southern California for college in the Aloha state, she returned, with a BA in Sociology and Women's Studies to Easterseals Southern California as Regional Coordinator of East Los Angeles and Orange County. Through this experience, Lisa became a skillful fundraiser eventually moving from the program side to the Development Department. Nine years ago, Lisa moved to Colorado and has continued fundraising for Easterseals Colorado as Development Director and eventually Vice President of Development. Just recently, Lisa transitioned to Special Projects. She currently holds an MA in gerontology from California State University Fullerton.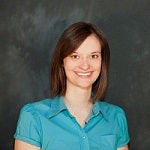 Meghan Kluth, Vice President of Respite Initiatives
Meghan Kluth is passionate about supporting families facing the challenges of caregiving. Meghan has led the Colorado Respite Coalition since 2013, which focuses on building supports and resources for Colorado families. Meghan came to Easterseals Colorado after being diagnosed with a chronic disease herself, and seeing its impact first hand. Meghan has worked in the nonprofit sector for eight years and is committed to developing programs that promote collaboration to solve community problems. Meghan has a BA in Organizational Administration from the University of Wisconsin-Milwaukee and is currently pursuing a Master's in Public Administration.
Jessica Richardson, Director of Neurological Rehabilitation Adult Day Program
Tony Garcia, Camp Director - Rocky Mountain Village
Tony grew up in Westfield, Massachusetts and attended college in Worcester. After he left college, he began working full time as a manager of a grain and fertilizer distributor and retailer. Tony did not see himself doing that long term, so in 2010 he packed up his bags and came to Rocky Mountain Village to become a summer camp counselor and change up the monotony of his life. He worked 3 summers at camp and went back to Massachusetts from August to May to manage the store. In 2012, right after the summer, Tony was presented with the opportunity to become the intern at camp, which quickly transitioned into the full time Maintenance Manager position in the fall of 2012. Since then, Tony has gone on to run the maintenance at RMV for 6 years and briefly had a stint as the Assistant Camp Director before taking the reigns as the new Director at RMV. He loves his new position and the ability it has given him to get back to working with campers more directly, and can't describe how lucky I feel to be able to live and work at camp year round.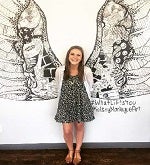 Kelsey Ness, Director of Adult Day Programs
It's now been over four years since Kelsey made the move from Iowa to Denver and joined the Easterseals team. Kelsey feels so fortunate to be the director of the Explorer adult day programs, a position she's held for over two years. Kelsey learned an incredible amount in her time at Easterseals, but her favorite part of her job is watching participants accomplish something that they never thought possible. In her free time she enjoys travelling, spending time in the mountains, and being with friends and family.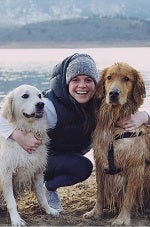 Lizzie Voss, Marketing Director
Lizzie grew up in Houston, Texas and attended the University of Texas at Austin where she graduated with a degree in Advertising and a minor in business foundations. After college, she moved back to her home town and worked in the communications office at Presbyterian School for 5 years. In January 2017 she decided to pack up her bags and move to the mountains, a long time dream of hers! Lizzie has been at Easterseals Colorado for two years and is the newly appointed Marketing Director. Previously, she worked in events/fundraising in the Development department. She loves design and the ability to give back to the community through her work.
Kris Lindsey, Vice President of Grants Administration
Kris has been an integral member of the Development Team for nearly 25 years raising funds through events, corporately and for the past 13 years, via grants. She has successfully obtained private, state and federal grant funds. As Grants Administration, her responsibilities cover the entire grant process including evaluation and reporting. Kris has a Bachelor's Degree in Communication for the University of Colorado, Denver.
Bill Brewton, Aquatic Program Director
Born and educated in Iowa, finishing with an Associates degree from Ellsworth Community College, Bill has worked in the aquatic field for 52 years. He received his early water exercise training through the YMCA and is now a certified Water Exercise Instructor with the Aquatic Exercise Association. Since 2001, Bill has been helping seniors and individuals affected by disability and chronic conditions served by Easterseals Colorado improve their health and fitness through the therapeutic medium of warm water.
Katie Dockery, Vice President of Northern Colorado Services
Katie has been serving individuals with special needs living in Ft. Collins since 2005 managing case loads of 60-65 individuals. Prior to coming to Easter Seals Colorado, Katie was the Lead Children's Case Manager for Foothills Gateway, Ft. Collins' Community Centered Board serving individuals with developmental disabilities, and the Early Intervention Service Coordinator for Child Find. Katie's relationship with Easter Seals began in 2010 when she helped establish and manage the Discovery Club, a monthly Saturday respite and recreational program for families with children who have special needs. She then transitioned as staff to support and audit Easter Seals Adult Day Programs. Today, she uses her expertise to lead WINGS. Katie is a graduate of Colorado State University with degrees in Social Work and International Relations as well as a minor in Spanish. She also holds certifications in Mental Health First Aid and Working with Crime Victims with Developmental Disabilities.


Krasimir Koev, Senior Vice President of Programs
Krasimir is from Bulgaria and has a BA in Electronics and a MA in Economics. He served in the Bulgarian military specializing in communications and was involved with private and military maintenance projects. Krasimir, in his tenure at Rocky Mountain Village, has been responsible for marketing and facility oversight, which consists of 20 buildings and 220 acres (160 accessible), and oversaw the entire operation as Camp Director. He was hired in 2018 as Senior Vice President of Programs and now works in the Lakewood office overseeing various programs.