Explorers Adult Day Program
Program Information:
WHO? Individuals 18 years of age and older living in the Denver Metro area with a wide range of disabilities and skill levels.

WHEN? Monday to Friday, 9:00 a.m. to 2:00 p.m.

WHERE? Easterseals Colorado's Vestal Center located at 5755 W Alameda Ave, Lakewood, CO 80226.

WHAT? Easterseals Colorado's Explorers Adult Day Program focuses on GROUP ACTIVITIES such as: community exploration, learning experiences, outdoor recreation, and promoting a healthy lifestyle. We believe in SUPPORTING: individual goals, skill building, independence, health, safety, socialization, and community inclusion. Our current programming is a combination of both site-based and community-based.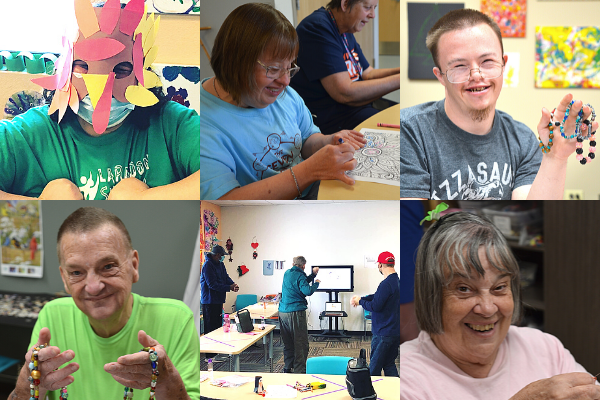 EXAMPLE ACTIVITIES:
The Explorers are involved in a variety of activities each month. Some of which include:



*The Explorers Day Program has received recognition for innovative programming from Easterseals National!

For More Information

Jessica Richardson, COTA/L
Senior Director of Day Programs
303.596.2819
jrichardson@eastersealscolorado.org
Jeff Warner
Program Manager
720.317.1102
jwarner@eastersealscolorado.org