Upcoming Events & Campaigns
---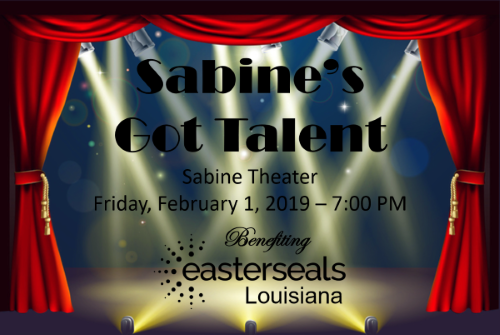 MANY | FEBRUARY 1, 2019

Join us for an unforgettable night filled with entertainment for your enjoyment, all while benefiting Easterseals Louisiana! Our 4th Annual Sabine's Got Talent will be held on February 1st at the Many Community Center (Sabine Theater) at 7:00 pm. Have an act you would like to enter into the show? Click here for an application and more information!
---


NEW ORLEANS | MARCH 23-24, 2019

2018 will mark the 26th Anniversary of Jazz on the Bayou, and we think that's an event worth celebrating! All proceeds benefit Easterseals Louisiana, STARC of Louisiana, Safe Harbor and arts programming in St. Tammany. Tickets are $100, or reserved tables for 10, $1000. Call (985) 445-3000 to reserve yours!
---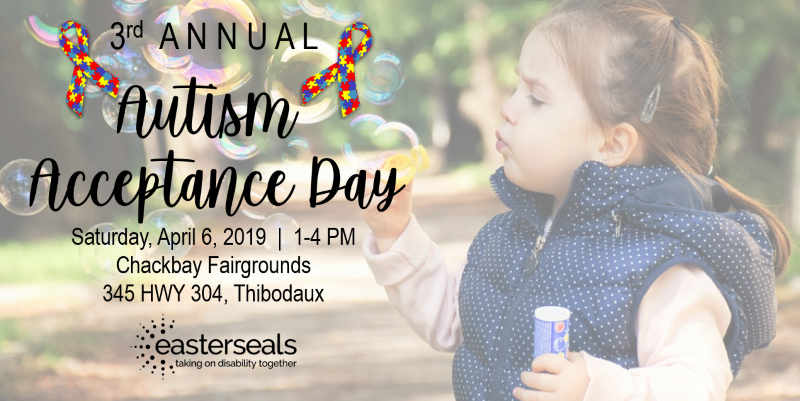 THIBODAUX | APRIL 6, 2019

Join us for our 3rd Annual Autism Acceptance Day! On April 6th, our Thibodaux office invites the community to come out for an educational day of sensory fun and games. Resources will be available to help families that have loved ones on the Autism spectrum, along with free sensory activites for children of all ages. Want to learn more? Click here!

---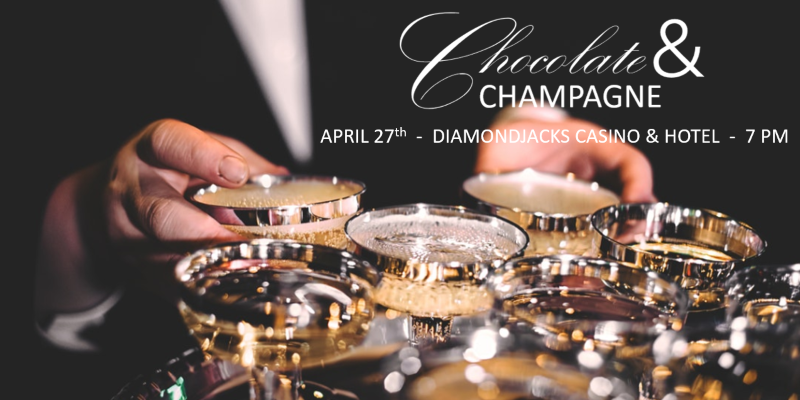 BOSSIER CITY | APRIL 27, 2019

We are happy to present the 8th annual Chocolate & Champagne Affair - a night of sweets and bubbly from top local vendors, plus live music, dancing, a silent auction and more! Join us for a tasty evening of glitz and glamour as we help raise funds for our Easterseals services. Click here to purchase your tickets!
---


ONLINE | MAY 7, 2019
Give for Good is a 24-hour online giving challenge led by The Community Foundation of North Louisiana to raise unrestricted dollars for the nonprofits in our community. It is a day of giving to celebrate and a chance to raise thousands of dollars to make our community even better. Mark your calendars NOW so you don't forget! To learn more, click here
---

SHREVEPORT | MAY 31, 2019
Join us on Friday, May 31st for our first every Claws for a Cause - A Crawfish Boil Fundraiser! We will be at FUDS Sports Bar on E. 70th in Shreveport from 5-10 PM with 3lb. Crawfish plates for sale, draw down tickets for sale with your chance to win a weekend getaway to New Orleans, karaoke, t-shirts and so much more! This is going to be a fun night of raising funds for our disability services that support nearly 10,000 families across Louisiana every year - we hope to see you there!

---


METAIRIE | AUGUST 10, 2019
We're gearing up for a night to remember for this years Sealed In Style event! Join us at the Metairie Country Club as we Cheers to 100 Years of Eastersals! There will be live music, dancing, a silent auction, food, drinks and so much more. Save the date now! This is an evening you don't want to miss. For more information, to sponsor this event, or to purchase tickets, click here.
---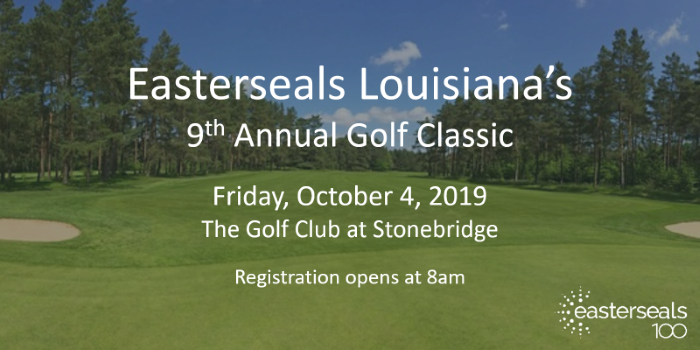 BOSSIER CITY | OCTOBER 4, 2019
It's time for our 9th annual Easterseals Louisiana Golf Tournament! Grab your team and join us for a day on the links. We'll have games, mulligans, door prizes, beverages & snacks on course all with a shot gun start. More information available here.
---

BOSSIER CITY | OCTOBER 27, 2018
Join Easterseals Louisiana, Invictus Defensors LEMC & Bellatorum LEMC as we raise funds for our disability services with our Second Annual Gumbo & Geaux Motorcycle Run! All the fun will start and end at Harley-Davidson in Bossier City, LA with food, live music, a silent auction, raffle, vendors and more after a great ride through Northwest Louisiana. More information available here.
---
MONROE | NOVEMBER 2, 2019
Join Easterseals Louisiana and our friends at the Barak Shrine Temple of Monroe, Louisiana for our 2nd Annual Fall Extravaganza! This family fun and accessible event is sure to be a great time for all! For more information or to become a sponsor today, click here.
---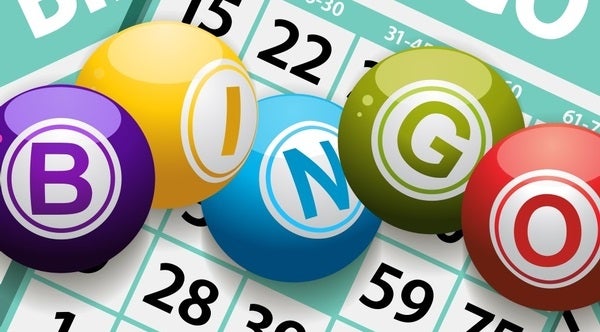 THIBODAUX & HOUMA | EVERY WEDNESDAY & THURSDAY

Join us for BINGO every Wednesday & Thursday in Thibodaux and Houma, Louisiana! All proceeds benefit Easterseals Louisiana and the clients that we serve across the state of Louisiana. For more information, click here.
---