"Your life and mine shall be valued not by what we take... but by what we give."
Those words, spoken by Easterseals' founder Edgar Allen over 90 years ago, began a movement. Today, we're thankful to you for being a part of that movement. With over 50 million Americans living with disabilities, our work is far from complete. We encourage you to help us call attention to the experience of people with disabilities, and to raise awareness of and advocate for the services they need to live, learn, work, and play in their communities.
In the spotlight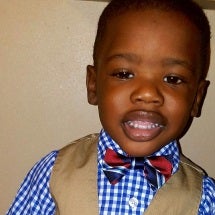 Mr. Landon Allen, EarlySteps participant is growing each and every day thanks to the help of Easterseals.
Latest news
Easterseals Louisiana (ESL) is excited to announce its partnership with Healthy Blue Louisiana to launch a community garden pilot program for its housing and substance abuse recovery programs in Monroe, LA. Read more
Author and philanthropist MacKenzie Scott announced this week that she has made an unrestricted transformational $5 million gift to Easterseals Louisiana, representing the largest gift in the organization's history. Easterseals Louisiana is one of 22 Easterseals Affiliates from across the country to benefit from Scott's philanthropy, in addition to its National Office, to support life-changing services and powerful advocacy for the one in four Americans living with disability. Read more
Cafe Reconcile is partnering with Easter Seals Louisiana in supporting Share Our Strength's Great American Dine Out and you should too! Join us for a meal and bring awareness to the thousands of children in Louisiana alone that suffer from hunger. Read more