Michelle Belknap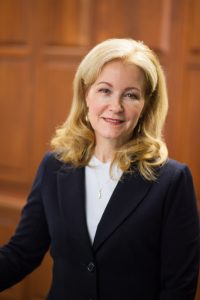 As President of CEO of Easterseals-Goodwill Northern Rocky Mountain and a member of the Easterseals National Board of Directors, Michelle Belknap has been with the organization for over 30 years. At Easterseals-Goodwill, she has served as vice president of operations, chief operating officer and chief financial officer prior to becoming president and chief executive officer in December 2000.
From 2003-2009, she served as a board member of Great Falls Chamber of Commerce, demonstrating dedication and passion for uplifting the local community. She went on to receive the Athena Award for Leadership in 2008 from Great Falls Chamber of Commerce and in the following year, she became board chairperson.
Michelle became a member of the Affiliate Leaders Network for the national organization at Easterseals, providing peer leadership support to large Easterseals affiliates, and is currently a member of the short-and-long-term advisory group to the national board. In 2009, she received the Easterseals Medders Award for Leadership Excellence.

Elected to the Easterseals National Board of Directors in 2018, Ms. Belknap serves as a member of the Development and Marketing Committee and the Finance Committee.