For Immediate Release
Thank You for Attending the 2018 Small Miracles Luncheon
September 21, 2018
Media Contact:
Nanette Molina
nmolina@sfl.easterseals.com
305-777-6835

On behalf of the over 1,500 families who are supported and strengthened by our programs, Easterseals South Florida thanks its recipient of the Easterseals Corporate Council Award: Holland & Knight, generous event sponsors, guests, and friends for helping us raise over $220,000 in support of our programs at the 2018 Small Miracles Luncheon!

Thank you for helping us change lives:
91 cents of every dollar spent goes directly to our programs for children and young adults with special needs and for seniors living with Alzheimer's and dementia.
Gifts made at the luncheon were matched dollar for dollar through a generous challenge match grant from The Batchelor Foundation.
Your generosity helps Easterseals South Florida provide life changing programs and services to more children with special needs and circumstances and more families caring for loved ones with Alzheimer's disease and other memory disorders.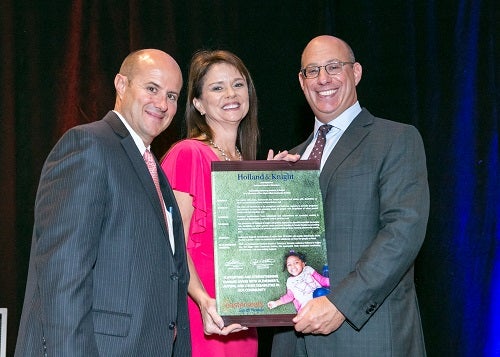 For more information, to take a tour of our center, to make a donation, to volunteer, or for corporate team building projects, please contact Marta Quintana, Vice President of Development, 305.547.4765 or marta.quintana@sfl.easterseals.com.

To see more Small Miracles post event coverage, please click the links below:
Post-event photos
From Miami TV
Miami Indulge