Financials
See the Results of Your Support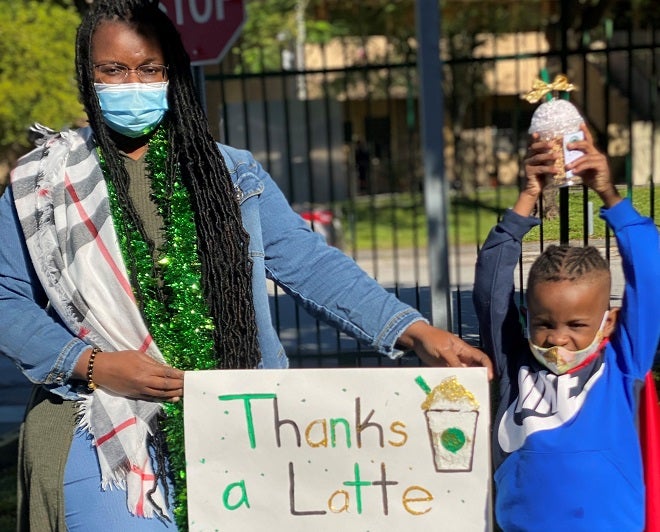 With the generous support of individuals, organization and foundations, Easterseals South Florida serves approximately 1,700 families each year through our school for special needs students, our education centers for at-risk preschool children in our community, and our adult day services and in-home respite program that helps families care for adults living at home with Alzheimer's disease.
We are driven by a passion to help families live lives of dignity, respect, and independence which is why we historically devote over 92 cents of every dollar spent to programs and services.
Across all of our programs, Easterseals supports and strengthens families. Because of your support, we are able to do many things that are critical to the success of those we serve. Examples include:
Provide speech, occupational and physical therapy to our youngest children (birth – 3 years old) at our Child Development Centers. By embedding these therapies into their day, we ensure the children receive essential therapy to help them achieve critical milestones. As a result of our inclusive model, in many cases, children overcome their developmental delay. To provide this 1:1 therapy, we devote significant resources to ensure our children are making progress and thriving.
Maintain a staff to student ratio of not more than 3:1 in our elementary, middle and high school classes at the Wayne & Nicole Cypen School for Special needs students. As a result, students receive individualized instruction and support responsive to their unique needs and contributing to their academic achievement and personal growth. Families consistently share stories of amazing progress their children make due to the personalized attention they receive in our school.
Provide support and relief to family caregivers who are caring for their loved one living with Alzheimer's or dementia. These families take on a 24/7 responsibility that often drains them emotionally, physically, and financially. Families being served with in-home respite services are assigned to support staff: a case manager who provides them with resource and guidance to navigate their challenges and access community resources and a Certified Nursing Assistant who spends time in the home relieving families of their caregiving responsibilities for a time thus providing much-needed breaks. Families being served by one of our adult day care centers know that when they go to work, their loved one is safe and well cared for and that as the disease progresses and their need for support increases, we will continue to serve them with love and dignity working by their side.
Together and with your support, we make the lives of people living with disabilities so much better and we give families hope they can do the best for their loved one.
As of August 31, 2020, combined functional expenses of $14,274,104 were allocated to:
Program Services (92.9%)
Fundraising (2.4%)
Management and General (4.7%)
Easterseals South Florida Current IRS Form 990
FY 2022 Audited Financial Statements
Contact us for additional information
As a charity organization, Easter Seals South Florida Inc. has complied with the registration requirements of Chapter 496, Florida Statutes, the Solicitation of Contributions Act.
A COPY OF THE OFFICIAL REGISTRATION AND FINANCIAL INFORMATION MAY BE OBTAINED FROM THE DIVISION OF CONSUMER SERVICES BY CALLING TOLL-FREE 800-435-7352 WITHIN THE STATE (REGISTRATION #CH2377). REGISTRATION DOES NOT IMPLY ENDORSEMENT, APPROVAL, OR RECOMMENDATION BY THE STATE. YOUR DONATION IS TAX DEDUCTIBLE TO THE FULL EXTENT OF THE LAW. OUR EIN# 59-0722783. PLEASE CONSULT YOUR TAX ADVISOR OR ACCOUNTANT FOR SPECIFIC DONATION QUESTIONS. EASTER SEALS SOUTH FLORIDA, INC. DOES NOT ATTEST TO THE VALUE ASSIGNED BY THE DONOR TO THE DONATED GOODS. ANY MARKET VALUE SUBSTANTIATION OF ITEMS RESTS WITH THE DONOR. DONATIONS ARE FREE FROM LIABILITY BY THE FLORIDA GOOD FAITH DONORS ACT. ALL DONATIONS MADE TO EASTER SEALS SOUTH FLORIDA, INC. BECOME THE PROPERTY OF THIS NONPROFIT ORGANIZATION.