Other Ways to Give
Make a Tax-Deductible Gift to Easterseals
Your generosity helps Easterseals provide help, hope and answers to people living with autism and other disabilities and the families who love them.
When you give to Easterseals South Florida, almost $0.92 of every dollar is used to provide direct services for children and adults with disabilities. Your contribution makes a real difference in people's lives. Put your dollars to work today -- donate online now!
Planned Giving
Planned giving involves integrating a donor's charitable gift into his or her overall financial, tax, and estate planning objectives so as to maximizebenefits to both the donor and Easter Seals. Contact Easter Seals for more information.
Other Ways to Give
For information on giving to Easterseals South Florida through the Combined Federal Campaign (CFC), Workplace Giving, Matching Gifts,Corporate Employee Giving and more, please contact Marta Quintana at 305.547.4765 or email marta.quintana@sfl.easterseals.com.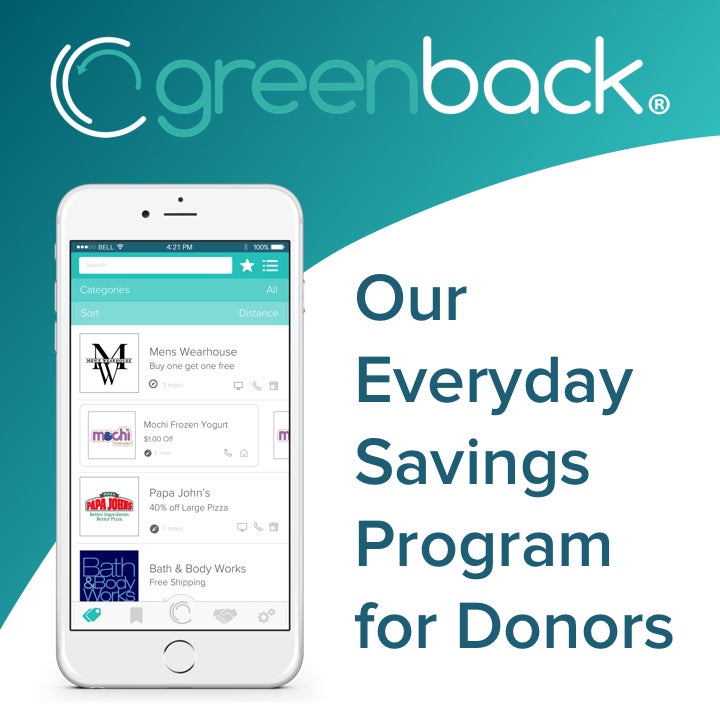 Easterseals is excited to introduce a fantastic new program! To help our goal of providing exceptional services to ensure that all people with disabilities or special needs have an equal opportunity to live work and play in their communities, Easterseals is now providing donors with a new program that will help bring benefit to everyone. As a supporter of Easterseals, donors can have access to greenback, our everyday savings and benefits program. With a donation of $25 or more, our donors can save hundreds of dollars annually at their favorite retailers by accessing to over 350,000 merchant offers in greenback savings network. Available on their mobile or web device, saving money while helping support a great cause has never been easier and now allows Easterseals to bring benefit to everyone!