Child Development Centers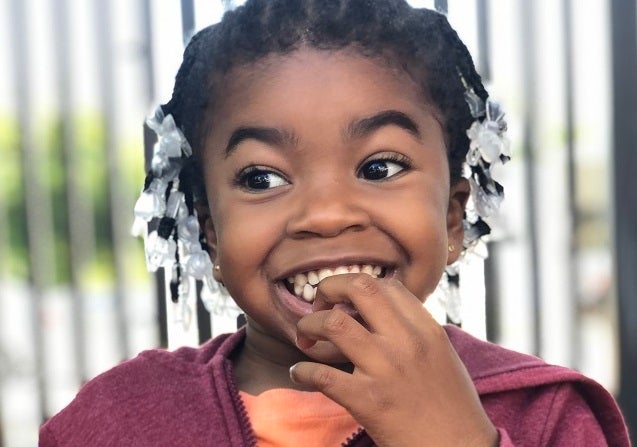 Child Development Center
The Easterseals South Florida operates two Child Development Centers in north and central Miami-Dade County, serving nearly 100 young children with disabilities and/or special needs. Registration for the Child Development Center is continuous.
Miami: Child Development Center Civic
1475 NW 14th Avenue | Miami | FL 33125
Phone: (305) 547-4715
Miami Gardens: Ophelia Brown Child Development Center
16425 NW 25th Avenue | Miami Gardens | FL 33054
Phone: (305) 623-3309
The Child Development Centers offer:
Small student to teacher ratios

Individualized programming for your child

Degreed, certified and bilingual staff

Safe and stimulating environment

Spacious classrooms and playground

Physical, Occupational and Speech Therapists on-site daily

Before and Aftercare available

Transportation (Civic Center only)
Limited slots available
Children learn through direct, hands-on experiences with people, objects, events, and ideas. Trained adults, who understand child development, offer guidance and support.
The classrooms are spacious, bright and clean. Areas within the classroom promote learning, life functions and play.
The core educational hours are 9:00 a.m. to 2 p.m., however, extended care is available. Breakfast, lunch and snacks are provided. Speech, physical, occupational therapy services are on-site daily.
The Easterseals South Florida Child Development Center in Miami is available to all pre-school children from birth to school age. Although Easterseals is known for its work with persons with disabilities, the Child Development Center has an inclusive program for typical learners as well as children with special needs.
Students at Easterseals South Florida Child Development Centers receive individualized programming in classrooms with small teacher:student ratios. Therapies and before and aftercare are also available. Registration is continuous.
Another location in Miami Gardens offers early intervention services for young children with special needs ages 0-3 years old.
Afterschool and Summer Camp Programs
Easterseals South Florida provides both After School and Summer Camp Programs for FREE!
After School services are offered to young children (0-5 years old) and middle school children (6-13 years old) who attend our child development centers. This program is funded by Miami-Dade County and United Way.
Easterseals South Florida offers three Summer Camp for children of all ages.
- The Early Childhood Summer Camp is open to young children ages 0-5 years old in two locations (Civic Center and Miami Gardens).
- Youth Summer Camp is open to kindergarten through fifth grader in two locations (Civic Center and Little Haiti Cultural Arts Center).
- The Culinary Arts Summer Camp is open to 40 youths in grades 6 - 12 (slots for 9 typically developing role models). This camp provides independent living, job knowledge, life skills and hands on culinary arts training.
Find out if our After School and Summer Camp Programs are right for you.
Therapy
Easterseals South Florida will work individually with families to accommodate therapy sessions at our facility when available. Some of our services include:
Physical Therapy

Speech Therapy
Find out more about our therapies.
Easterseals South Florida is equipped with spacious classrooms and playground, a play therapy room and an indoor swimming pool.
Funding Sources available:

* USDA/NSLP
* Private Tuition
* McKay Scholarships
* Gardiner Scholarships
For more information or to enroll, contact us.
Child Development Center Partners:
- Early Steps
- Florida Department of Health
- Miami-Dade County Public Schools
- The Early Learning Coalition
- The Batchelor Foundation
- United Way of Miami-Dade