Child Development Centers
The Easterseals South Florida Child Development Center is available to children from birth to four years old. Although Easterseals is known for its work with persons with disabilities, the Child Development Center has an inclusive program for typical learners as well as children with special needs.
Registration for the Child Development Center is continuous.
The Child Development Center offers:
Individualized programming for your child
Small student to teacher ratios
Degreed, certified and bilingual staff
Safe and stimulating environment
Spacious classrooms and playground
Physical, Occupational and Speech Therapists on-site daily
Before and Aftercare available
Transportation
Limited slots available
Children learn through direct, hands-on experiences with people, objects, events, and ideas. Trained adults, who understand child development, offer guidance and support.
The classrooms are spacious, bright and clean. Areas within the classroom promote learning, life functions and play.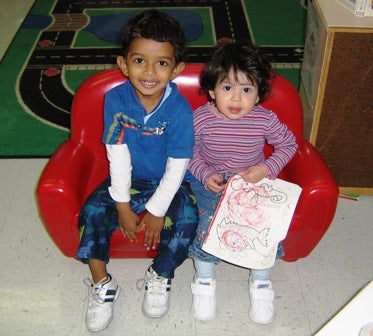 The core educational hours are 9:00 a.m. to 2 p.m., however, extended care is available. Breakfast, lunch and snacks are provided. Speech, physical, occupational and behavior management therapists are on-site daily.
Child Development Center Partners:
Miami-Dade County Public Schools
Early Steps
The Early Learning Coalition
United Way of Miami-Dade
Florida Department of Health
The Batchelor Foundation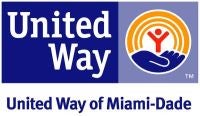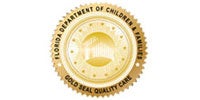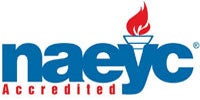 Elementary and Middle School Academy at the Wayne and Nicole Cypen School
We are currently accepting McKay and Gardiner Scholarships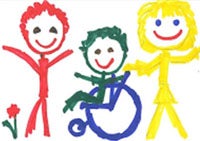 Specialties of School:
Serving elementary and middle school students with Autism Spectrum Disorders (ASD) and related disabilities.
Bilingual state certified and degreed exceptional special education (ESE) teachers
1:3 teacher to student ratio
Multi-sensory approach to learning
Individualized Education Plan developed for every student.
Follow Sunshine State Standard and ABLLS
Behavior Analysts (BCBA, BCaBA) supports students, staff and parents
TEACCH method utilized
Easterseals Academy: Autism School is an educational program serving students from Kindergarten through eigth grade. The school incorporates a variety of teaching methods, materials and techniques into its unique education center.
Teachers and therapists provide an individualized approach to education, which caters to the specific needs of each child and trains students to overcome individual difficulties in order to achieve their full potential. The School Curriculum follows the Florida Sunshine State Standards, ABLLS and uses TEACCH method. The program offers special attention to auditory, fine motor, visual and perceptual development and provides an intensive academic program.
School hours are from 8:30 a.m. to 2:30 p.m. All students receive a free lunch which meets (NSLP) National School Lunch Program standards.
Easterseals South Florida is equipped with spacious classrooms and playground, a play therapy room and an indoor swimming pool.
Funding Sources available:
* USDA/NSLP
* Private Tuition
* McKay Scholarships
* Gardiner Scholarships
For more information or to enroll, contact us.
After School and Summer Camp Programs
Easterseals South Florida provides both After School and Summer Camp Programs for FREE!
After School services are offered to elementary and middle school children (6-12 years old) who attend schools in Miami Dade County. These services are offered in three Miami-area locations. The program includes literacy and homework support, physical fitness, social skills and a variety of enrichment activities involving music, art, and dance.
Easter Sealssouth Florida offers two Summer Camp Programs. The Early Childhood Summer Camp is open to young children ages 3-5 years old (slots for 6 typical children and 24 students with an Autism Spectrum Disorder or related disabilities). The Youth Development Culinary Arts Summer Camp is open to 39 youths ages 13 -22 (slots for 9 typically developing role models). This camp provides independent living, job knowledge, life skills and hands on culinary arts training.
Find out if our After School and Summer Camp Programs Programs are right for you.