Our Mission
Easterseals Oregon's mission is to be the organization that provides exceptional services and resources that make a tangible and positive impact on society. We serve children and adults with disabilities, veterans, mature job seekers, and their families, ensuring all feel included and valued and have equal opportunities to live, learn, work and play in their communities

Our vision is to create and deliver disability services, workforce development and housing programs that result in 100% included and empowered participants in their communities.
"Your life and mine shall be valued not by what we take... but what we give."
- Edgar "Daddy" Allen, Easterseals Founder
---
The history of Easterseals speaks to the mission of our organization. Learn more here.
---
Follow along for the latest news, updates and stories at Easterseals Oregon.
---
A list of frequently asked questions and answers we hear at Easterseals.
---
Want to read some inspiring success stories? This is where you want to look!
---
Learn more about the leaders on the Easterseals Oregon team.
---
Easterseals Oregon relies on support from foundations and companies to raise awareness and funding that increase the opportunities we are able to offer people with disabilities and their natural support system.
---
The latest financial statements and annual reports of Easterseals Oregon.
---
In the spotlight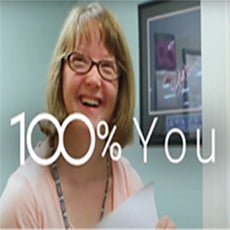 After more than 100 years, Easterseals does not falter in our commitment to 100% inclusion and empowerment. Celebrate with us, learn with us, and grow with us.
---
Want to join our team? Check out the current open employment opportunities at Easterseals Oregon.
---
Please contact us if you have comments, questions, concerns, or would like more information on Easterseals Oregon services.
---
Easterseals Oregon offers programs and services across the state of Oregon.
---