Bloomfest
Brighten your day with a bouquet of tulips!
For 30 years, Easterseals Oregon's Annual Bloomfest Fundraising Event has taken place during Easter Week. We sell locally-grown tulips from the Wooden Shoe Tulip Farm to benefit the crucial services we provide to Oregon communities. Our tulips make the perfect gift for family, friends, employees and client appreciation gifts.
Give a beautiful gift while giving back to your community!
---
Bloomfest 2021 - Our 30th Annual Bloomfest!
As we've approached this year's Bloomfest event, we've taken each step cautiously and decisively. Our vision is to maintain the highest level of safety and consideration for our staff, participants, and volunteers without compromising the quality of one of our biggest annual events.
Goals:
Raise $75,000 to help children and adults living with disabilities in Oregon, as well as seniors and veterans with special needs, gain the support and services they need to be 100% included and empowered in life.
Inspire 100 community leaders to serve as volunteer fundraisers, spreading the message to their colleagues, friends and family that they can purchase tulip bouquets and/or make donations to support the work of Easterseals Oregon.
Sell 8,000 tulip bouquets through on-line sales from February 17th– April 6th, 2021.
Create safe and fun "Drive Through" events for people to pick up their tulips on April 1st and 2nd or on April 6th & 7th.
Deliver large orders ($320 and more in bouquets) to anyone in the Portland Metropolitan area, on March 31st and April 5th.
Tulip Bouquets:
$8 for each bouquet of 10
$320 for 40 bouquets (includes free delivery in Portland Metro area).
(50% of each bouquet purchase is tax deductible)
Fresh, live tulips provided by Wooden Shoe Tulip Farm, Woodburn, Oregon
Drive-thru pickup dates and locations:
Thursday & Friday, April 1st & 2nd – 9 am to 5 pm
Lake Grove Presbyterian Church
4040 Sunset Drive
Lake Oswego, OR 97035

Tuesday & Wednesday, April 6th & 7th – 9 am to 5 pm
Tabernacle SDA Church
26 SW Condor Way
Portland, OR 97239
---
Volunteer Opportunities
To serve as a volunteer tulip fundraiser, sign up here.
To serve as a volunteer during the Drive Though Events and/or Delivery Days, sign up here.
For more information about Bloomfest, TEXT BLOOMFEST to 71777
---
Partners and Sponsors:
Our profound gratitude to our Title Sponsor: The Standard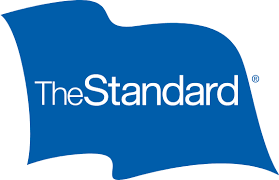 Each of our sponsors and partners help make this event possible - thank you!


And thank you to all those who donate their time, resources and energy to help improve the lives of children and adults living with disabilities, and seniors and veterans living with special needs.
All proceeds from Bloomfest benefit Easterseals Oregon programs
For more information, contact us here or call us at 503-228-5108