Camping & Recreation
Summer Camp Program
Easterseals Oregon recognizes the gifts and potential of our campers. We create an environment that emphasizes the campers' abilities and independence, as well as the development of their social skills and appreciation and knowledge of the outdoors. Campers discover new abilities, gain independence, make lifelong friendships, and build lasting memories. Camp also provides the opportunity to experience the outdoors, nature, and time away from the "four walls" children often experience at home. For some of our campers, this is their only summer vacation, as traveling with special needs can involve added challenges and expense. In addition, many caregivers benefit from respite time and an opportunity to rejuvenate themselves.
---
Summer 2022 Camp Sessions
Due to the ever-changing nature of the pandemic, we are working diligently to create a safe and adaptive camp for 2022, and additional details will be available here as they come.
As many of you may already know, Camp Evans (the home of our summer camp program) was heavily burned during the fires of 2020. Despite the extensive damage from the fires, Evans Creek
Registration Will be Open for the 2022 Camp Session in the Near Future - Please Check Back Frequently for Updates
Just like last year, our camp will be held in two separate sessions: a youth camp session (ages 10 to 26) and an adult camp session (ages 21 and up); however, we will be holding both sessions at Evan's Creek Retreat this year, rather than holding the youth camp at a separate location. Please see below for dates and pricing.
Ages 10-26
July 10th - July 14th
Ages 21+
July 17th - July 21st

Cost - $850 + $25 application fee

Evans Creek Retreat
Santiam Forest bordered by the Santiam River & Evans Creek
Lyons, OR
Evans Creek Retreat lost all structures in the 2020 Santiam Fire. The owners/operators are in the process of rebuilding and are dedicated to hosting a memorable summer camp experience in 2022. The facilities will look different than in the past. It is the intent to have the cabins, shower house, restroom facilities, and kitchen open for 2022; however, depending on the progress made, the cabins may not be ready. At minimum, the restroom and shower facilities will be ready for summer camp. If the cabins are not complete, the bunkhouses may be similar to 2021: military style canvas tents on platforms, with beds and lighting. Even with a more rustic camp, our 2021 campers had an incredible experience. We can't wait to see you this summer!
The cost of camp includes all meals and snacks; and because this cost is out of reach for many, Easterseals Oregon offers generous scholarships.
We will still be providing a scholarship fund; however, scholarships will be limited due to the cancellation of our annual golf tournament (due to COVID-19) which typically funds the scholarship program. Please consider Making a donation today to help a deserving camper, which is needed this year more than ever.
---

2022 Camp Application Forms Will Be Posted Here, in the Near Future. Please Check Back Frequently.
Sessions tend to fill up quickly, so we recommend submitting applications as early as possible.
---
Some of the Available Camp Activities Include (some activities are subject to change, based on weather):
Campfires
Boating and Fishing
Swimming
Horseback Riding
Arts and Crafts
Outdoor Education
Sports and Recreation
Archery
---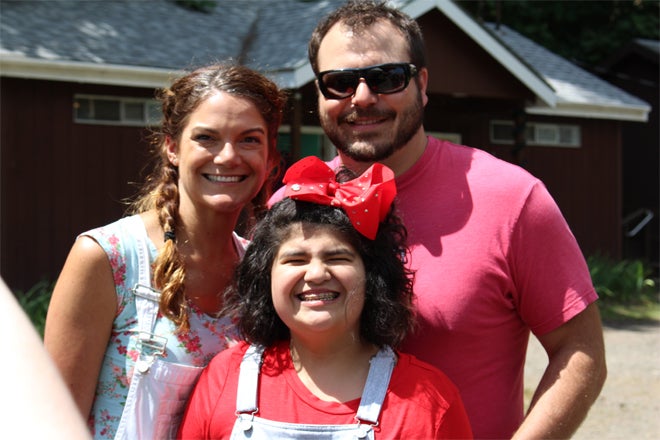 ---
Camp Easterseals was featured in the online magazine Camp Navigator. Read it here (article begins on page 24).
---
Contact Us Locations Partnerships