Camping & Recreation
Summer Camp Program
Easterseals Oregon recognizes the gifts and potential of our campers. We create an environment that emphasizes the campers' abilities and independence, as well as the development of their social skills and appreciation and knowledge of the outdoors. Campers discover new abilities, gain independence, make lifelong friendships, and build lasting memories. Camp also provides the opportunity to experience the outdoors, nature, and time away from the "four walls" children often experience at home. For some of our campers, this is their only summer vacation, as traveling with special needs can involve added challenges and expense. In addition, many caregivers benefit from respite time and an opportunity to rejuvenate themselves.
---
Some of the Activities Include:
Campfires
Boating and Fishing
Swimming
Horseback Riding
Arts and Crafts
Outdoor Education
Sports and Recreation
Archery
---
Summer 2021 Camp Sessions
Due to the ever-changing nature of the pandemic, we are working diligently to create a safe and adaptive camp for 2021, and details will be available here as they come.
The tenative plans for the 2021 summer camp program are as follows:
Our camp will be held at the Evan's Creek Retreat from July 11th-15th for individuals following strict COVID-19 protocols.
Masks will be required for campers, staff, and all other individuals involved.
A second session may be held on the coast from June 20th-24th. More details to come.
The cost of camp is $700 per camper with a non-refundable application fee of $25, which includes all meals and snacks; because this is out of reach for many, Easterseals Oregon offers generous scholarships.
We will still be providing a scholarship fund; however, scholarships will be limited due to the cancellation of our annual golf tournament (due to COVID-19) which typically funds the scholarship program. Please consider Making a donation today to help a deserving camper, which is needed this year more than ever.
---

Camp Forms
Camp Eligibility & Information
Sessions tend to fill up quickly, so we recommend submitting applications as early as possible.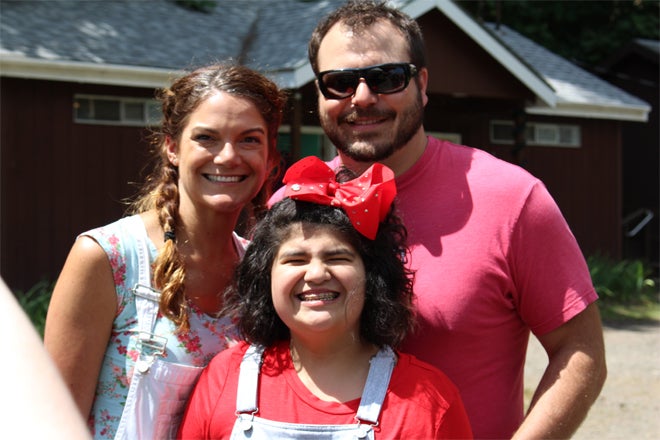 ---
Camp Easterseals was featured in the online magazine Camp Navigator. Read it here (article begins on page 24).
---
Contact Us Locations Partnerships