Early Intervention
Early intervention is designed to help babies and toddlers meet their developmental milestones. Qualified professionals work with parents and children up to the age of three years old who are experiencing delays in their development. The goal of early intervention is for children to reach their highest level of development. Therapists work closely with parents and other family members to teach them how to help their young child learn the skills they need to develop as they grow such as rolling over, sitting up, picking things up with their hands, walking and talking.
With Easterseals in their lives, kids get the early treatment and therapy they need to start school on par with their peers, build skills for a lifetime and achieve their dreams. With resources focused on young children, studies show they grow up to do things they might not have had the chance to do. They achieve more independence and contribute to communities. They live lives that are productive.
Easterseals Regional Pediatric Center provides:
Autism Diagnostic Evaluation Clinic
Developmental Screenings
Developmental Therapy
Seating, Mobility, & Adaptive Equipment Clinic
Spasticity Management
Speech/Language Therapy
Parent Education and Support
Physical Therapy
Occupational Therapy
Homebound Services
Inclusive Childcare
The Family Center for Autism Resources
Feeding Program
Social Skills Groups/ Sib Shops
We see children in individual and group settings. Below is a description of each type of service.
Individual sessions:
The Development Therapist works with the parent and child in an individualized session. Home program activities are provided for the family to implement at home.
Group Sessions:
Our groups consist of four to eight children. The Developmental Therapists and an associate work together with the children within the childcare classroom. An observation room is provided for families.
Classrooms:
Our classrooms are divided into learning centers. They include:
Toy area
Block area
Music area
Housekeeping area
Table area
Gross/Sensory motor area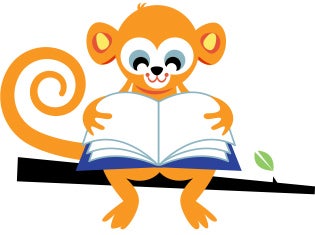 Make the First Five Count
As part of the Make the First Five Count campaign, Easterseals Joliet Region is proud to offer a free online Ages and Stages Questionnaire (ASQ) for children birth to age five thanks to the generous support of CVS Health. The ASQ will showcase your child's developmental milestones while uncovering any potential delays. Please note that milestones are continuous throughout a child's first five years of life. It is important to keep up with your child's progress by taking the ASQ every three months. Is Your Child Under Age 5? Take the Developmental Milestones Screening Children develop skills, or "milestones," at their own pace. How is your child or grandchild doing?
Take the Screening