Dr. Mindy L. McCormick
President & CEO
The board of directors is pleased to introduce Dr. Mindy L. McCormick as Easterseals new President & CEO. Mindy is an energetic nonprofit executive and seasoned social services leader who brings a wealth of experience and a passion for positive change within local communities.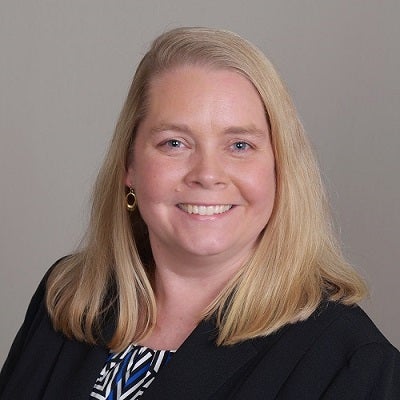 "The board is excited to welcome a leader with Mindy's experience and education into our agency to shape the future of Easterseals," said board chair, Bill Blumer. "We wanted a leader who could mobilize a thriving, innovative organization around a clear vision grounded in the desire to expand into new areas, develop innovative service models, and create partnerships with other stakeholders to meet the community's critical needs. Her background and experience make her uniquely suited to create and drive this vision."
"I am thrilled to have the opportunity to join Easterseals Eastern Pennsylvania and lead this incredible organization into the future," says McCormick. "It is my passion to see everyone reach their fullest potential, from staff to consumers."
For over twenty years, Mindy has been a noteworthy leader in social work in the nonprofit sector. She joins Easterseals from The Salvation Army in Reading, where she did extensive work in Berks County and throughout Eastern Pennsylvania, developing and implementing programs to support families and individuals to increase their stability and reach their goals. Multiple Salvation Army units across the country implemented her staff development training programs. Prior to the Salvation Army, Mindy worked as a Behavior Specialist Consultant for Youth Advocate Programs, Inc. She holds a Bachelor of Social Work with a minor in child psychology, a Master of Social Work, and a Doctor of Social Work with a focus on leadership and pedagogy from Kutztown University.
We look forward to providing opportunities for you to meet Mindy through formal events, meetings, and casual encounters during program activities.
Published April 2022