Mary Ellen Golf Tournament
Monday, June 28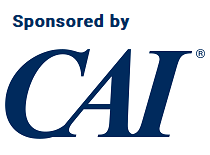 Thank you to everyone who generously supported the 52nd Annual Mary Ellen Golf Tournament held on June 28, 2021 at Valley Country Club. With your help, we raised over $171,000, which will be used to ensure that children and young adults with disabilities can access critical services needed to live happy, productive and healthy lives. Since the first tournament in 1969, the Mary Ellen Golf Tournament has raised over $2.9 million dollars for Easterseals Eastern Pennsylvania and has made a difference in the lives of thousands.
2021 Event Sponsors
Independence Sponsors $20,000
Computer Aid, Inc.
The Salvaggio Family
Occupational Therapy Sponsors $5,000
Brown & Brown of Lehigh Valley, Inc.
Concannon Miller & Company, P.C.
Quadrant Private Wealth
The John & Margaret Post Foundation
The Stanley-Laman Group, Ltd.
Speech Therapy Sponsors $2,500
Baker Tilly
Capital BlueCross
City Center Allentown
Highmark Blue Shield
Steve & Jeanne Follett
Sunburst Property Management
Pediatric Medical Clinic Sponsors $2,000
Blue Sky Benefits
Mike & Barb Brodsky
Janney Montgomery Scott, LLC
Johan & Debbie Sundlof
Feeding Clinic Sponsors $1,500
CapTrust
CyberThink
Indicon, Inc.
Marsh & McLennan Agency
Marvin Balliet & Family
People First FCU
PNC Bank
Ridgeview Partners
St. Luke's University Health Network
The Provident Bank
Child Development Sponsors $1,000
Andy & Sarah McIntyre
API Systems Inc.
Boyle Construction
BSI Corporate Benefits, LLC
Davison & McCarthy, P.C.
Engel, Wiener, Bergstein, and Fleischaker
George & Nancy Bitto and John & Ingrid Russo
Jane Gasdaska
JLL
John & Shirley Biggar
John Yurconic Agency
JP & B Associates
Leisawitz Heller
Maxim Healthcare Services
One Putt Ventures, LLC
RLB Accountants
Suzanne Searfoss
Univest Financial
Vinart Dealerships
WFMZ-TV
Camp & Recreation Sponsors $500
Frank & Christine Ford
Hof & Reid, LLC
Horwith Trucks, Inc.
Jaindl Farms
Klunk & Millan Advertising
Norris, McLaughlin and Marcus, P.A.
Robert & Jackie Beck
Family Supports Sponsors $300
A.B.E. Doors & Windows
AblePay Health
Alan Kunsman Roofing
Brader's Woodcraft, Inc.
Edwards Business Systems
Intercontinental Development
K&H Custom Window Treatments
Lehigh Valley Reilly Children's Hospital
Padula Bennardo Levine, LLP
Revolution Mortgage - Center Valley
Stofanak Custom Cabinetry
Westgate Global Logistics
Mission Sponsors $100
Alvin H. Butz, Inc.
Capital Planning Wealth Management
CM Wells Construction Co.
Degenhart Chiropractic Health Center
Dr. Craig & Susan Christine
Dyets Inc.
Frank Scattene
Lehigh Valley Reilly Children's Hospital
Lesavoy, Butz and Seitz
Lower Lehigh Lions Club
Mid Penn Bank
One Financial Services
R.G. Harries
West Side Hammer Electric
Hole-in-One Sponsor
Scott Cars
Print Sponsor
Working Dog Press
Helping Hands: Computer Aid Employee Giving Program
Computer Aid personnel and friends make a difference every year through their participation in the Helping Hands campaign. Through their generosity, thousands of dollars are raised each year to help the children at Easterseals Eastern Pennsylvania.
Special thanks to
Thomas Ciccarelli, Frank Radice, Clark Luis and the staff at Valley Country Club
Service Electric Cable TV & Communications
About the Mary Ellen Golf Tournament
Mary Ellen Gasdaska provided the inspiration for the golf tournament. Mary Ellen was born in 1954 with spina bifida and 1956 her parents, Bill and Eleanor, turned to Easterseals for help. In appreciation for everything Easterseals did for Mary Ellen, Bill and three of his friends, Lou Mutarelli, Tony Esposito and John Puchalla, decided to hold a golf tournament with all the proceeds benefiting Easterseals. That was 52 years ago!
For the past 27 years the golf tournament has been chaired by Tony Salvaggio, President and CEO of Computer Aid, Inc. Tony and his dedicated executive committee members work tirelessly to support Easterseals. In addition, volunteers from Computer Aid team up with Easterseals staff to take care of the tournament logistics.